Why Brands Are Embracing The Power Of Live Events
There's no denying the power of live events. From music festivals to tailgate parties, advertisers are making meaningful fan connections that go beyond traditional media messaging. With online ad-blocking on the rise and TV viewing levels eroding, brands are looking for new, innovative ways to reach consumers.
Advertiser investment in experiential marketing is soaring
Advertising Age reports U.S. promotion-agency revenue, including events and experiential, rose 5.8 percent over the prior year — that's more than media (1 percent), advertising (4.4 percent), and PR (5.3 percent). It's significant that promotion agency growth is nearly six times that of media agency growth.
In fact, event sponsorship is the fastest growing marketing services segment for the third year in a row, according to the latest forecast from Publicis Groupe's ZenithOptimedia. The report projects event sponsorship to grow 7.4 percent in 2016 to $35 billion.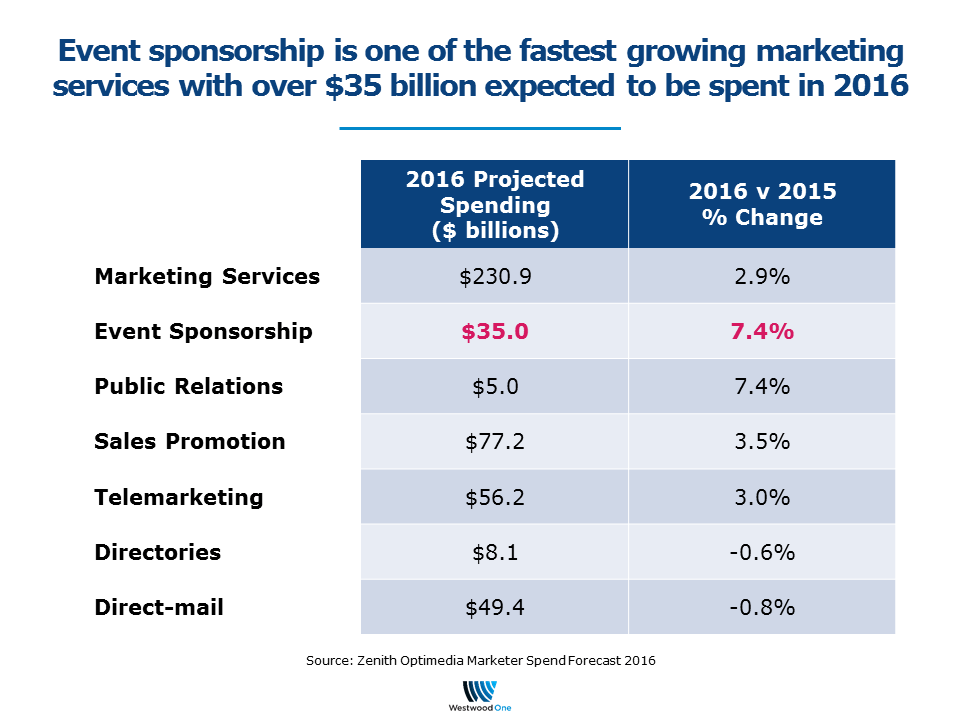 Adweek reports: "Experiential marketing, once an afterthought to mainstream ad campaigns, is now emerging as the backbone to a growing number of branding plans."
The infographic below showcases the powerful connection brands can make with consumers who attend live events.

How brands connect to consumers at events and beyond
Advertisers want long-lasting relationships with consumers who already show affinity toward their brands. We're seeing innovative ways to create these experiences.
Bud Light created 200,000 different cans with 31 designs for the "Mad Decent Block Party" festivals across the U.S. "The [individualized cans are] very much in line with what Bud Light wants to do for millennials," Alex Lambrecht, VP of Bud Light, tells Adweek. "We know they want something unique and an unexpected experience."
Tommy Page, SVP of Brand Partnerships at Westwood One and Cumulus, has created new events for national and local advertisers, starting with Malibu Mansion LiveTM at the American Music Awards ("Insert Your Brand Here: 10 Activations and Cool Moments that Rocked Malibu Mansion Live"). "There's a greater connection with a brand if there's a one-on-one experience with the consumer. That emotional attachment stays with the consumer and in turn leads to brand loyalty and increased social conversation," Page says.
Social engagement after events is a huge win for advertisers.
Westwood One hosted a backstage event last year at one of the biggest music events of the year, the Academy of Country Music Awards. Advance Auto Parts was immersed in all aspects of the event, including a photo booth with music stars that brought in over 4.4 million total social media impressions. Here are country artists Maddie & Tae in the Advance Auto Parts photo booth.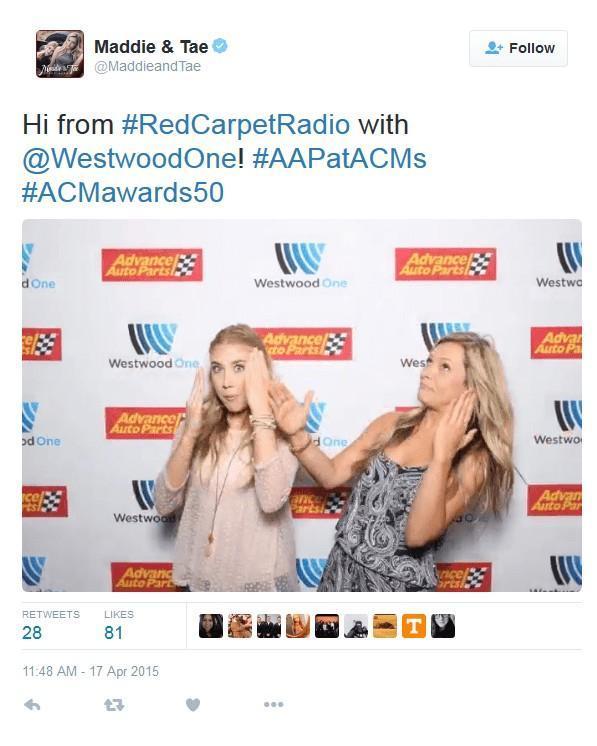 Backstage at the American Music Awards, Westwood One sponsor Twix, emerging pop star Charlie Puth (below, right), and Cumulus on-air personality Ralphie Aversa (below, left) created the ultimate branded integration moment.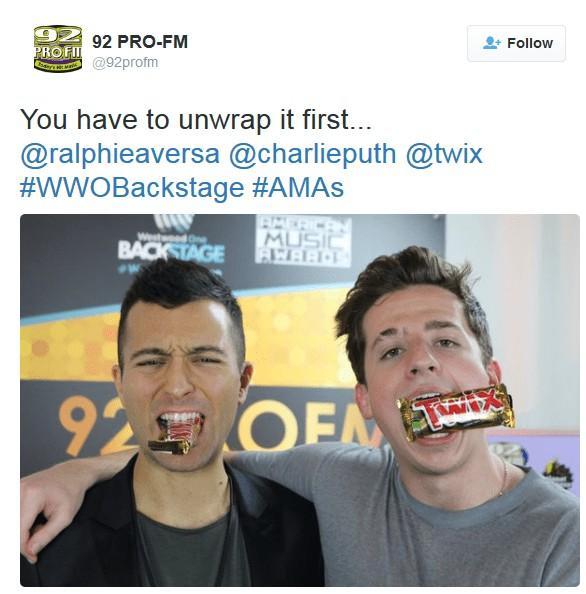 How your brand can leverage the power of events
Westwood One and Cumulus's mission is to create unique experiential opportunities and custom programs that connect consumer brands, artists, and their passionate fans through immersive and measurable marketing experiences.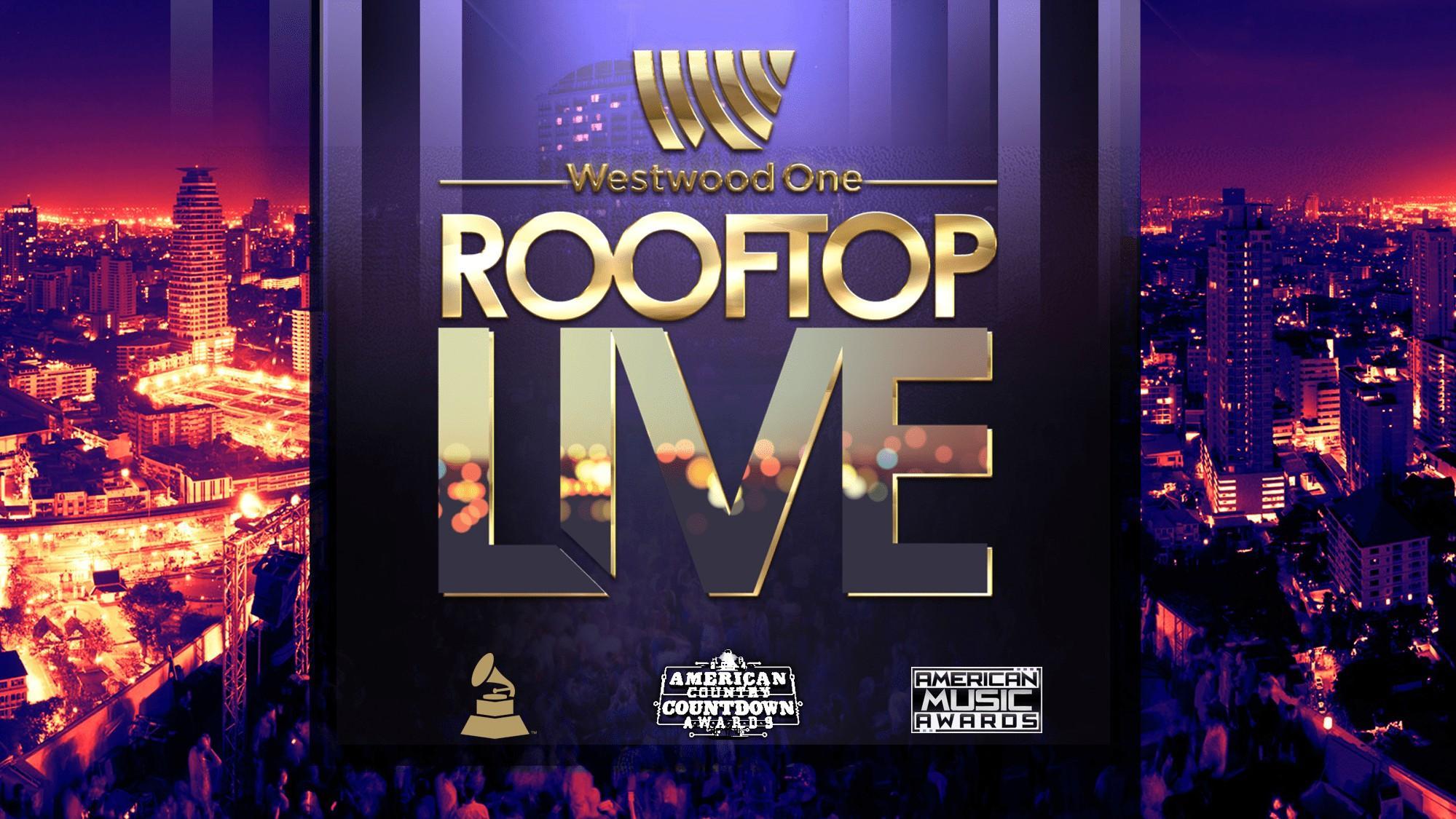 Photo: Westwood One
"As the official broadcast partner of the GRAMMYs, Westwood One is enhancing our experiential opportunities surrounding the event," Tommy Page says. "During Music's Biggest Weekend we are launching a new tentpole franchise, Rooftop Live, which is a party high above the city lights on a glamorous rooftop setting filled with today's most influential members of the entertainment industry. At Perch in downtown Los Angeles, guests will dance to the sounds of celebrity DJ Audien and popstars DNCE (featuring front man Joe Jonas). National and local advertisers alike will have the ability to associate with Music's Biggest Weekend through event activation and national contesting."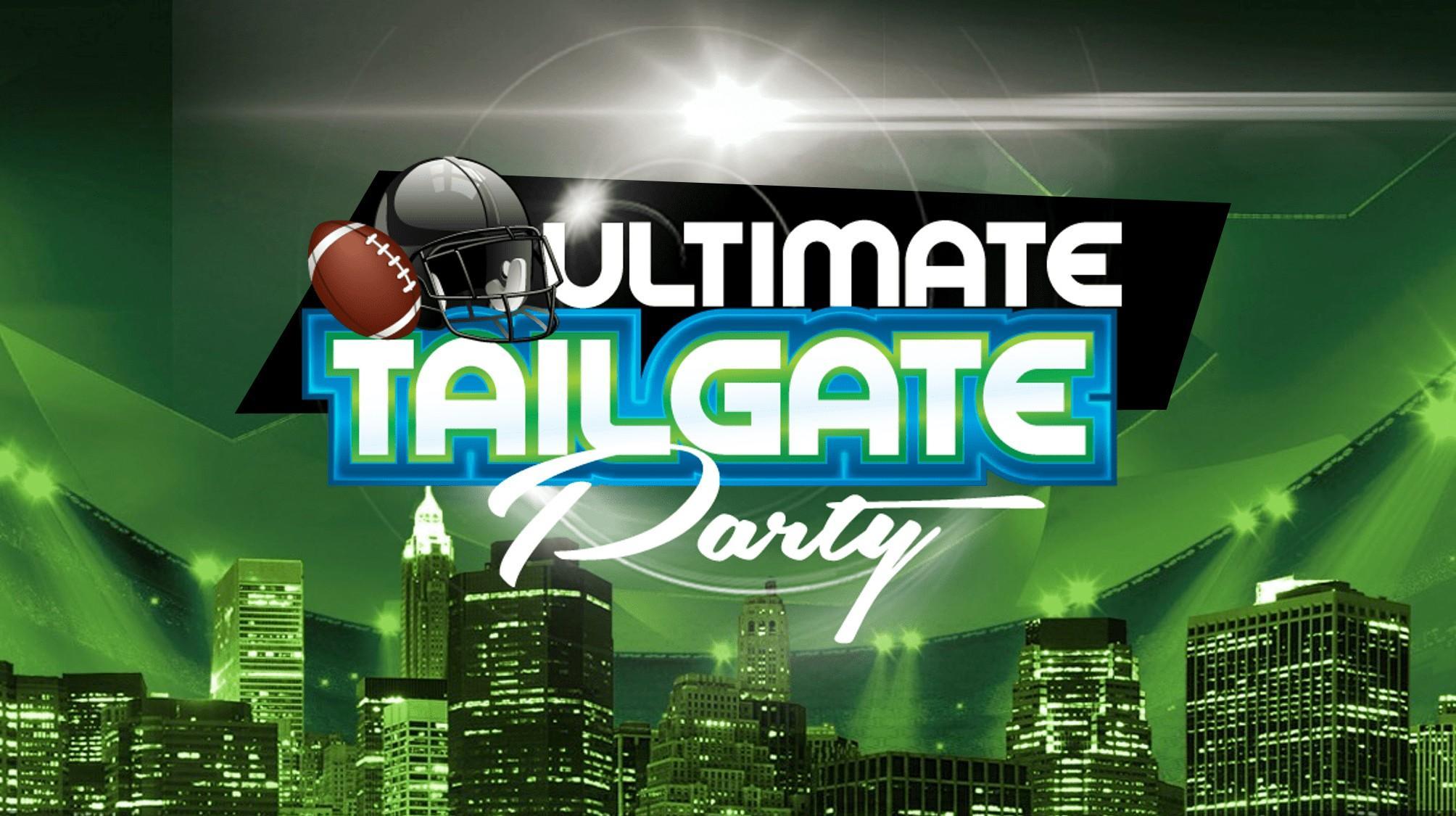 Photo: Westwood One
We have access to top-tier pop culture events, including the Ultimate Tailgate Party in New York City on January 24 leading up to the Super Bowl, featuring country artist Randy Houser, pop star Robin Thicke, and NBC Sports Radio's Amani Toomer.
Brands are embracing the power of live events to reach passionate fans.
Contact activate@westwoodone.com or your local Cumulus representative to find out how to create a unique opportunity to move the mark for your company.
Pierre Bouvard is CMO of Cumulus Media | Westwood One