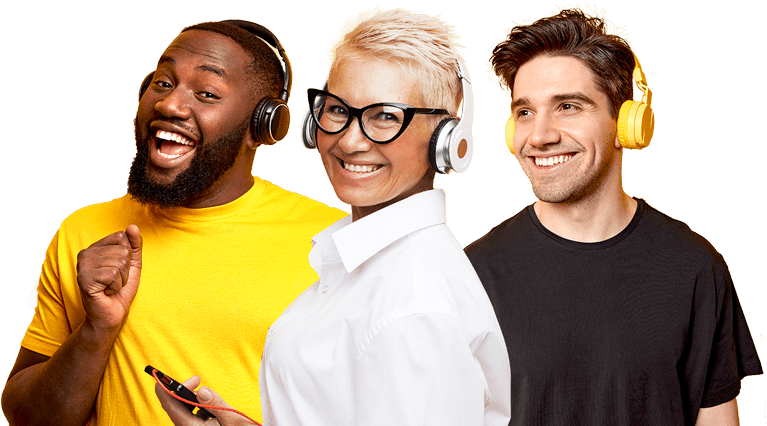 Multi-Platform Audio Solutions
Broadcasting, Podcasting, Streaming, Digital, Video, Social Media, and Live Event Capabilities
Everyone's Listening
Westwood One is the largest audio network in America, engaging more than a quarter billion listeners every month with high quality news, talk, entertainment and sports programming from iconic brands including the NFL, the NCAA, the Masters, CNN, the AP, the Academy of Country Music Awards, and many other world-class partners, and more than 9,400 affiliated stations.​
Our brand partners choose Westwood One for our exclusive access, huge audience reach, robust marketing solutions, powerful influencers, industry-leading insights and research from our Audio Active Group, precise targeting capabilities, integrated digital marketing services, unique accountability initiatives, and outstanding customer service. ​
Westwood One is the national-facing arm of Cumulus Media (NSDQ: CMLS). ​
Distribution Platforms
Westwood One Is Everywhere
Multiple Touchpoints
Ways We Engage Our Customers
Massive Scale That Delivers
Extraordinary Return on Investment