Podcast Watching – What You Need To Know: Join Us For The Podcast Download Webinar Presented By Cumulus Media And Signal Hill Insights
The world of podcasts is exploding. The IAB reports 2021's podcast advertising revenue hit $1.4 billion and is expected to triple to over $4 billion by 2024. With so much money funneling into this ever-changing industry, understanding the podcast audience and how they consume content is paramount for advertisers.
Did you know that 10% of the weekly podcast audience say they only watched podcasts in the last week (versus just listening)?
Or that nearly 6 in 10 weekly podcast listeners say they prefer podcasts with video?
Cumulus Media and Signal Hill Insights' Podcast Download – Spring 2022 Report will give brands the chance to look at podcast consumers like never before with a special focus on podcast watchers.
Don't miss out on doing a deep dive on this brand new segment of the podcast audience. Click below to sign up for the webinar taking place on Wednesday!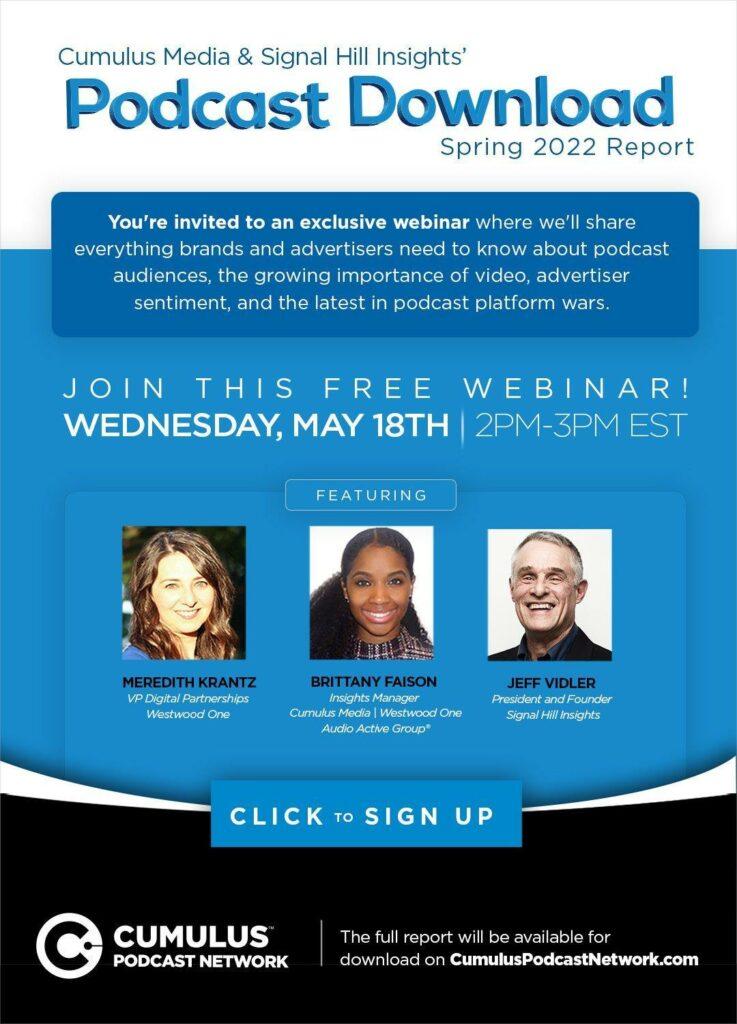 Pierre Bouvard is Chief Insights Officer at Cumulus Media | Westwood One and President of the Cumulus Media | Westwood One Audio Active Group®.
Contact the Insights team at CorpMarketing@westwoodone.com.