Be The Sound Of The Game: 5 Reasons Westwood One Audio Amplifies Your Super Bowl Marketing Plan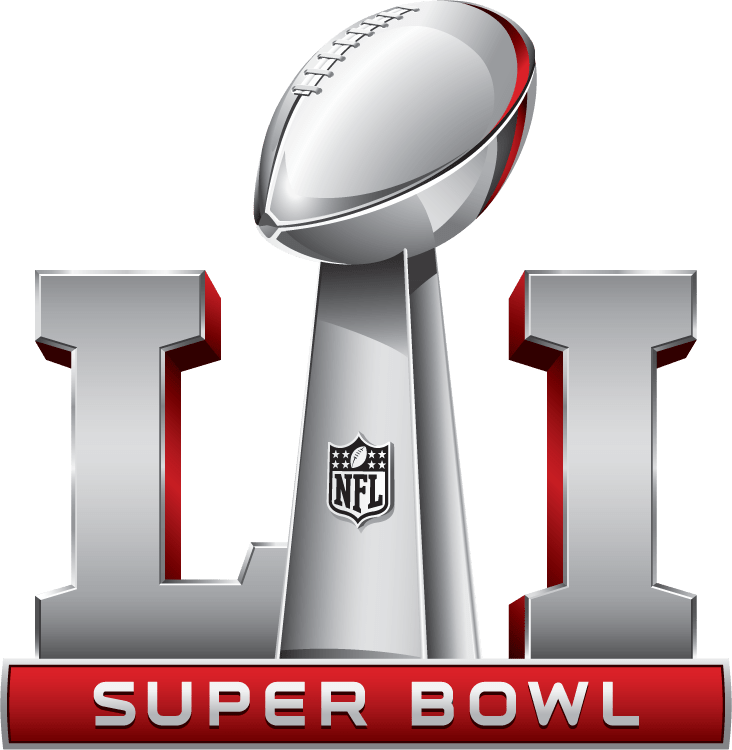 It's one of the biggest events of the year — for all of America, and for advertisers — and it's right around the corner on February 5. At Westwood One we're excited to broadcast Super Bowl LI: our 30th consecutive Super Bowl broadcast and 44th broadcast overall.
As a marketer, the Super Bowl on Westwood One offers unique opportunities that can amplify your TV plan or provide a platform to reach America's fans when they are on the road and radio is the best available screen.
Here are more reasons to consider audio in your marketing plan:
1. Westwood One's Super Bowl play-by-play broadcast has massive reach. More than 28 million Americans tune in to Westwood One's Super Bowl coverage, simulcast on AM/FM radio, SiriusXM, and digital platforms.
2. Reach fans on the go. Sixty percent of the time spent listening to our Super Bowl broadcast is away from home without access to a TV. Listeners are traveling or stepping out to the store — where they could buy your product after hearing your ad.
Millennials are even more likely to be on the go during the broadcast. Sixty-nine percent of 18-34 listening to Westwood One's Super Bowl broadcast occurs away from home.
3. Reach a young audience. Half of the Westwood One Super Bowl audience falls in the 18 to 49 age range, a prime target for advertisers.
One-third of the Westwood One Super Bowl audience is composed of Millennials (18-34) — 22% greater than the make-up of the U.S. population.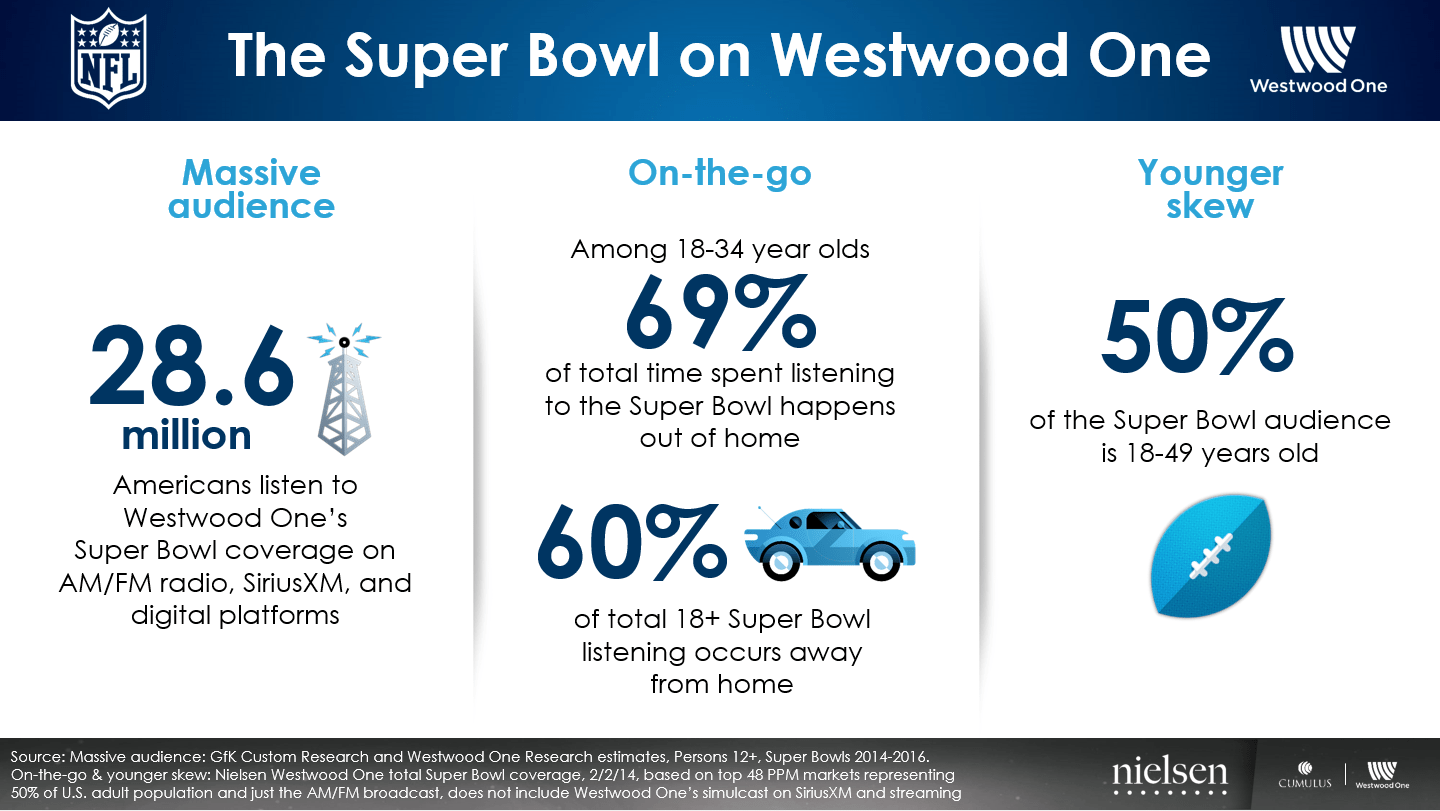 4. Target desirable consumers. Listeners to the NFL on Westwood One are educated, employed, and have higher than average incomes.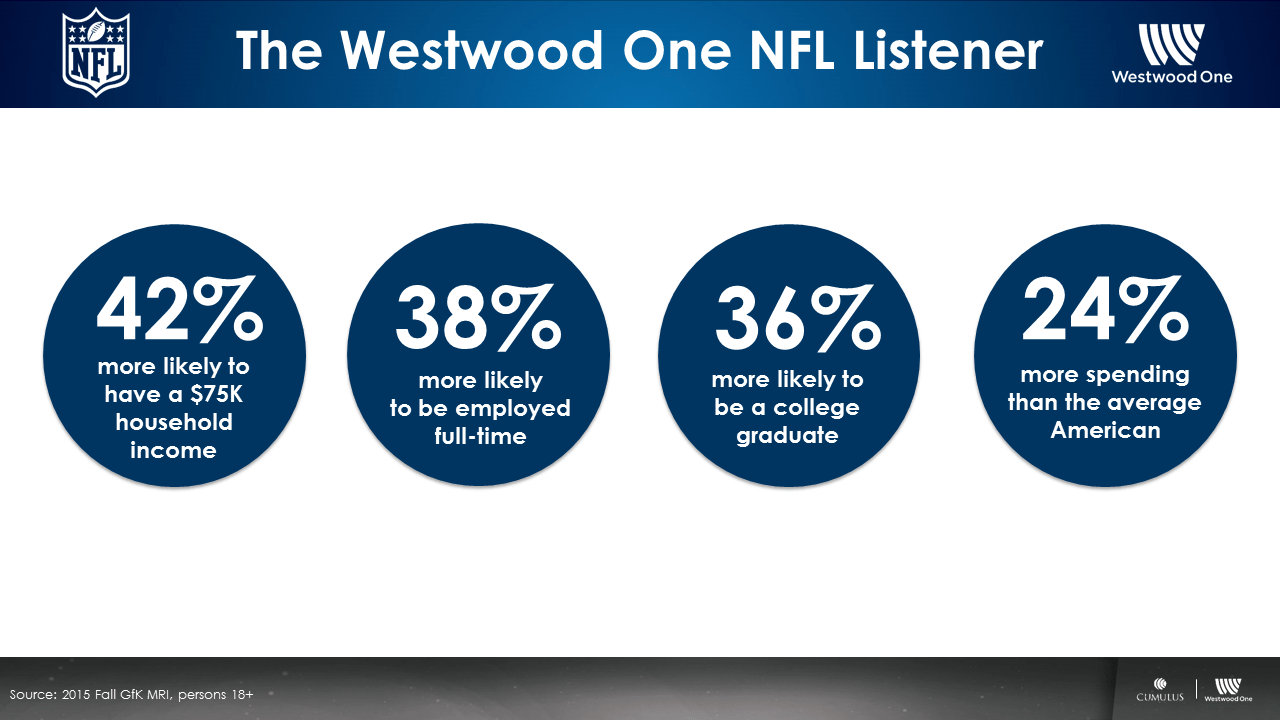 5. Super Bowl ads work! Last year we worked with Nielsen to test the effectiveness of audio ads during the Super Bowl and March Madness. Radio ads perform well across every advertising effectiveness.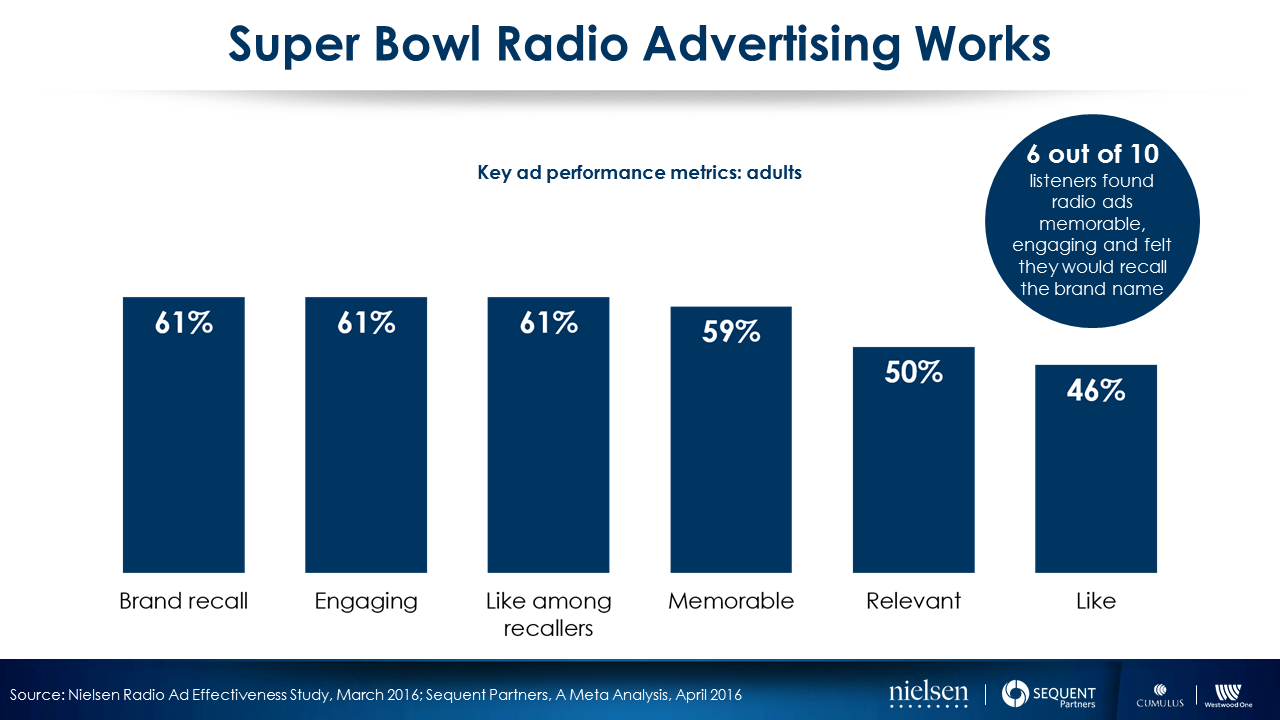 Each year we ask consumers and industry experts to vote on their favorite audio ads during the Westwood One Sports Sound Awards. In 2016 we congratulated winners Motel 6 and Service King for their creative prowess that tested well with fans across the board. In 2015, advertising newcomer Poo-Pourri was voted the most popular radio ad of the Super Bowl.
This year, could it be your commercial that takes the trophy? There's still time to connect your brand to the exclusive Westwood One broadcast of Super Bowl LI and the Westwood One Sports Sound Awards. Email CorpMarketing@westwoodone.com today for more information.
Ellie Behling is Managing Editor of Insights at Cumulus | Westwood One.