When Shopping Is Top Of Mind, Your Radio Strategy Should Be Turned Up High
As we approach the biggest shopping season of the year, AM/FM radio will be a crucial part of reaching consumers.
Even when we slow down during the holidays, our radio listening does not. AM/FM radio reaches 94% of adults during Thanksgiving week.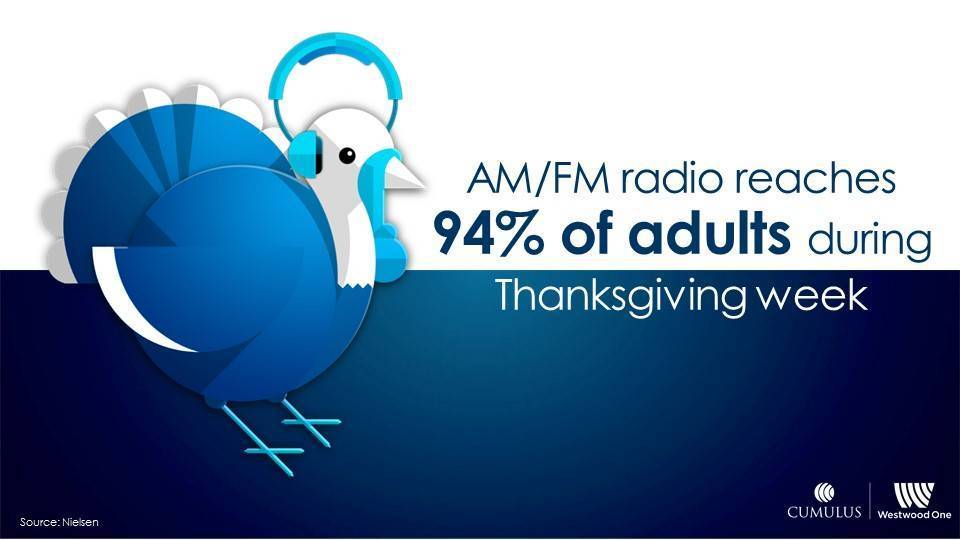 That's because AM/FM radio is an on-the-go medium, reaching consumers close to the point of purchase. Most radio listening happens away from home. Advertisers who invest in AM/FM radio are reaching consumers at a critical time when purchase decisions are made.
Read more in "Holiday Shopping 2016: 5 Things To Know."