Pandora Is Clueless About Listening In The Car: For Good Reason…
Lots of turmoil these days at Pandora. A steady stream of sudden executive departures. Stalled audience. Spotify and YouTube eating their lunch among 18-24's. Recently Pandora issued a piece on channel switching based on an Edison study of in-car listening.
Here is what you need to know.
1. Most channel switches Edison observed do not count in Nielsen ratings. Nielsen requires at least five minutes of listening in a 15 minute period for audience credit. Advertisers can be assured they are buying sustained listening to a station. They are not paying for short bursts of switching.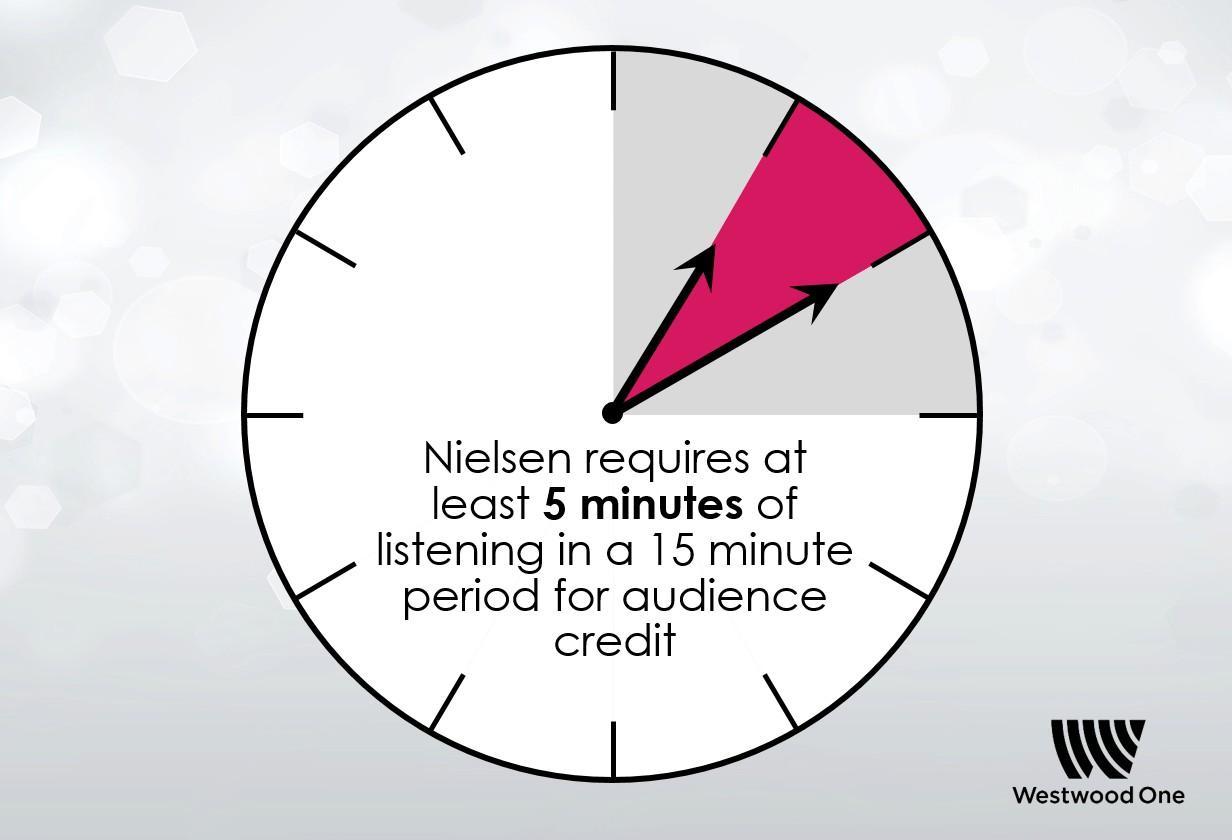 2. AM/FM crushes Pandora in the car. AM/FM has a 72% share of listening in the car. Pandora has a 1% share. Podcasting is as big as Pandora in the car. AM/FM is 72x bigger than Pandora in the car.
3. AM/FM holds 93% of the lead-in audience during commercial breaks. This is based on a study of 17.9 million commercial breaks conducted by Arbitron/Nielsen and Media Monitors.
4. Seventy-four percent of in-car listeners say they mostly keep turned to one station or only occasionally change the station. This is from an Edison study.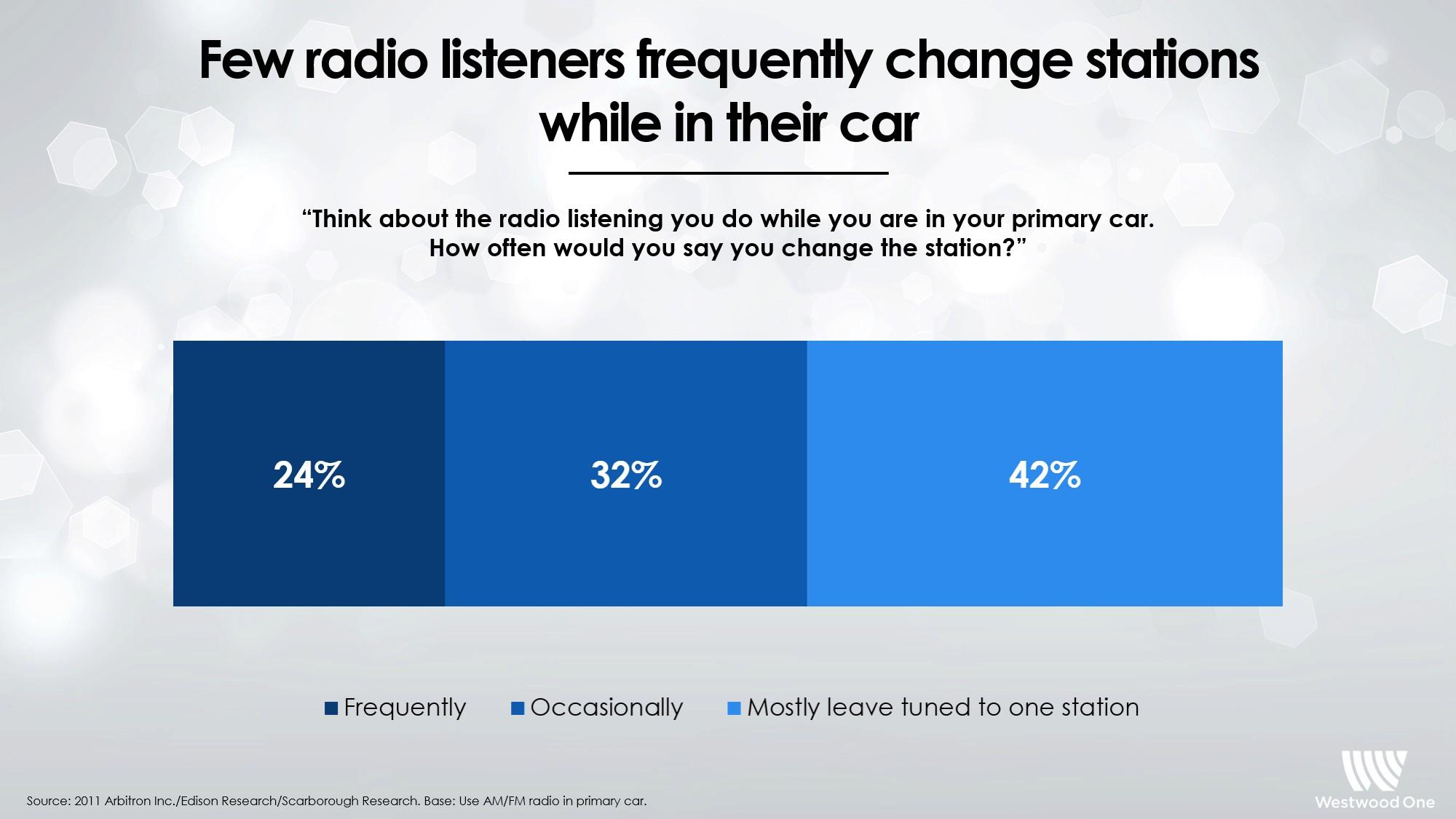 5. 74% of all U.S. radio listening occasions occur when the radio off or on. Recently, Nielsen and Media Monitors examined 36.5 million listening occasions from four months of Portable People Meter data. The analysis revealed there is far less switching between radio stations than one would suspect. Among core listeners, nearly 90% of listening occasions occur when the radio is turned on or off. These very low levels of switching between stations means advertising messages break through.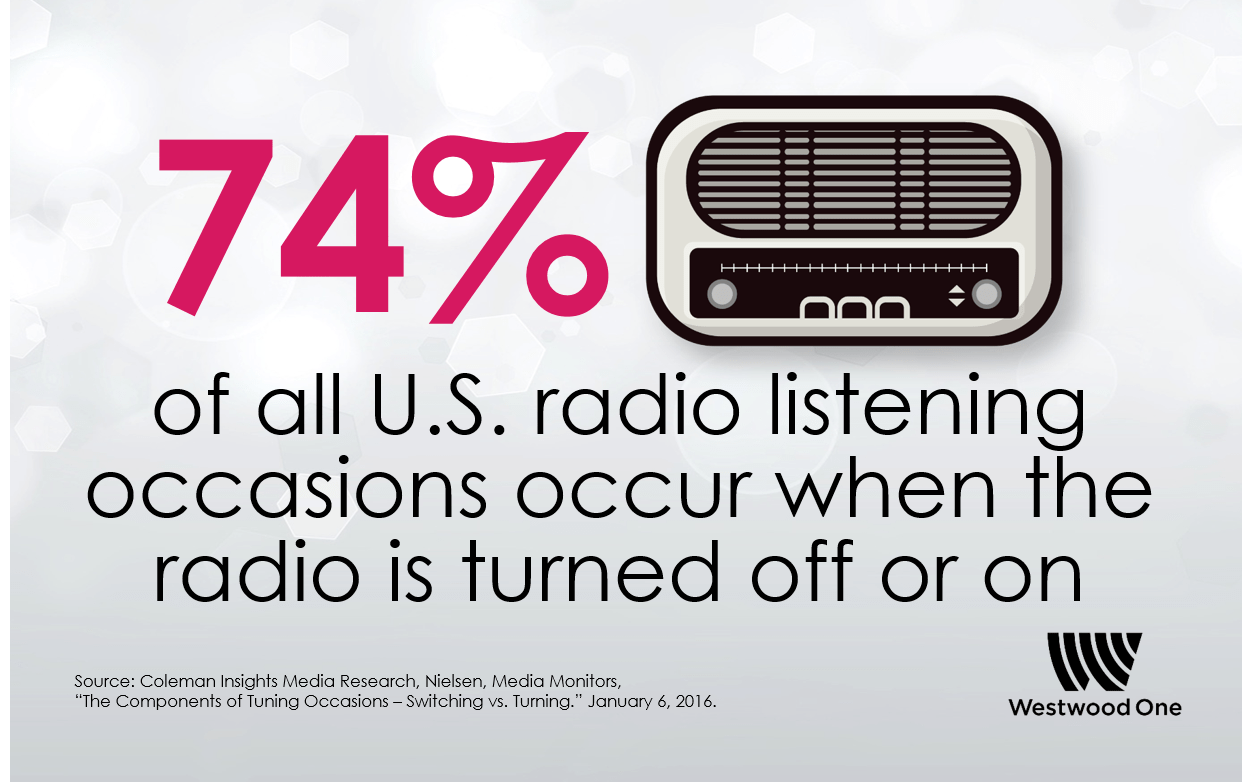 It's easy to be envious of AM/FM's massive reach and huge in-car audience. Sixty-six percent of streaming occurs at home as background music.
AM/FM is a foreground medium with 64% of time spent occurring away from home. AM/FM is the soundtrack of the American worker.
Pandora wishes they were used in the car; but barely anyone listens. Pandora's bigger issue is YouTube and Spotify and hoping that they don't become the MySpace of streaming audio.
Pierre Bouvard is CMO of Cumulus Media | Westwood One. Follow him on Twitter and LinkedIn.