How Radio Targets Democratic Voters
Radio not only provides massive reach for political candidates looking to target voters; radio can also target specific groups of voters. This week we're looking at how radio targets Democratic voters.
(Check out our previous posts about how radio reaches Conservative voters and how radio reaches key independent "swing voters.")
Urban, news/talk, oldies, and religion are all great formats to reach Democratic voters, according to Nielsen Voter Ratings. The chart below shows how the four radio formats over-index in ratings among Democratic voters.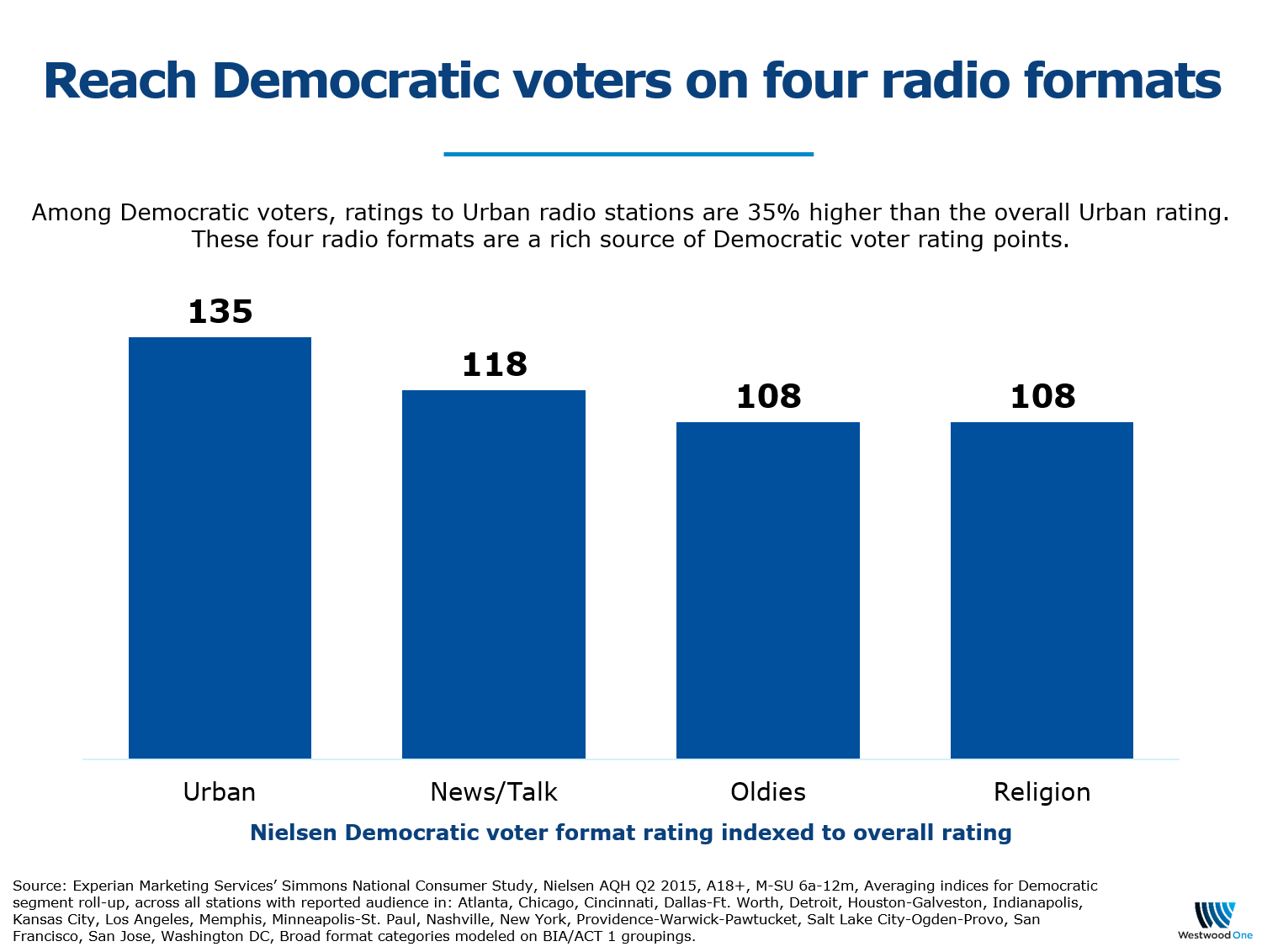 Read more about the Nielsen Voter Ratings and how radio reaches voters.