The Westwood One 2021 Audioscape: Who Are Podcast Listeners?
Audio is a huge part of life for Americans. While AM/FM radio dominates the audio landscape with mass reach and significant time spent, new content and distribution platforms represent audio innovations that are experiencing significant consumer adoption growth.
The Westwood One 2021 Audioscape covers two major innovations in the audio space: podcasts and smart speakers. The data is sourced from Edison Research's "Share of Ear" study, CUMULUS MEDIA's annual Podcast Download release, and Nielsen's Scarborough USA+ studies.
Who are podcast listeners? The podcast audience is young, employed, educated, and upscale
At 34, the median age of the podcast audience is 14 years younger than the AM/FM radio audience and much younger than broadcast television network audiences.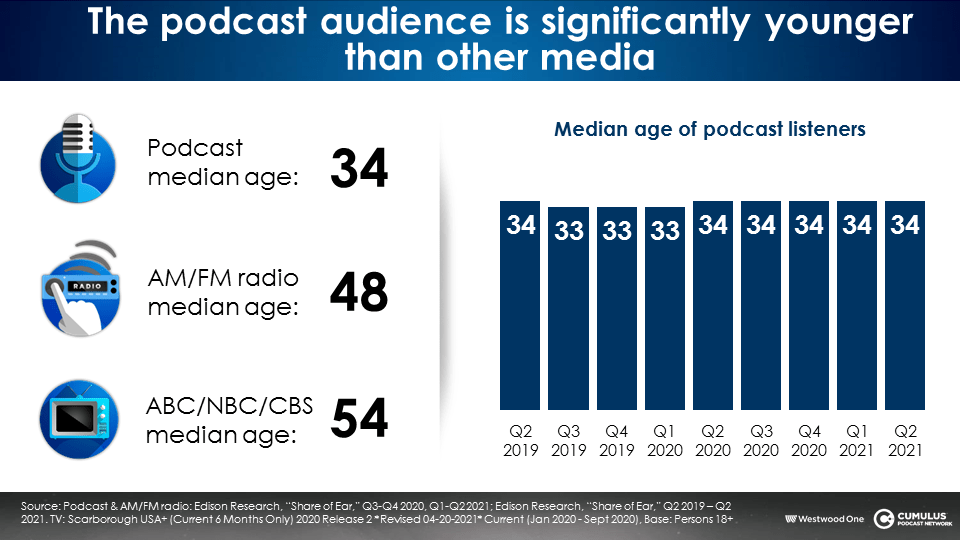 The podcast audience profile is exceptionally attractive. Podcast listeners are upscale and educated. 53% of persons 18+ who have listened to an audio podcast in the past 30 days are employed in a white-collar occupation. 39% hold management positions and 55% have a household income of $75,000+, making this group an audience advertisers want to reach.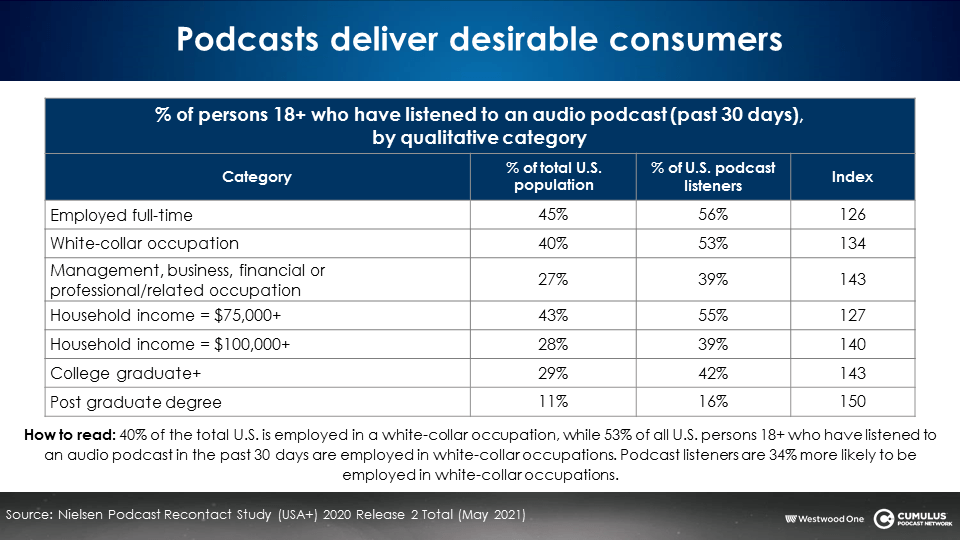 Pierre Bouvard is Chief Insights Officer at CUMULUS MEDIA | Westwood One.
Contact the Insights team at CorpMarketing@westwoodone.com.