AM/FM Radio Gets Results For Advertisers This Holiday Season
With the holidays in full force, retailers and consumers are getting into the spirit.
The National Retail Federation reports that an estimated 164 million people are planning to shop Thanksgiving weekend alone. 66% of shoppers are venturing out to take advantage of deals and promotions while 26% consider it a tradition to shop this weekend. Others look at it as simply something to do over the holiday weekend.
Though their reasons vary, one Thanksgiving retail truth remains. Advertisers can generate dollars by reaching a massive group of potential shoppers with AM/FM radio.
To fill shopping carts, fill the radio airwaves
Nielsen reports 93% of consumers are reached by AM/FM radio during holiday weeks. Thanksgiving week has a massive AM/FM radio reach of 93%.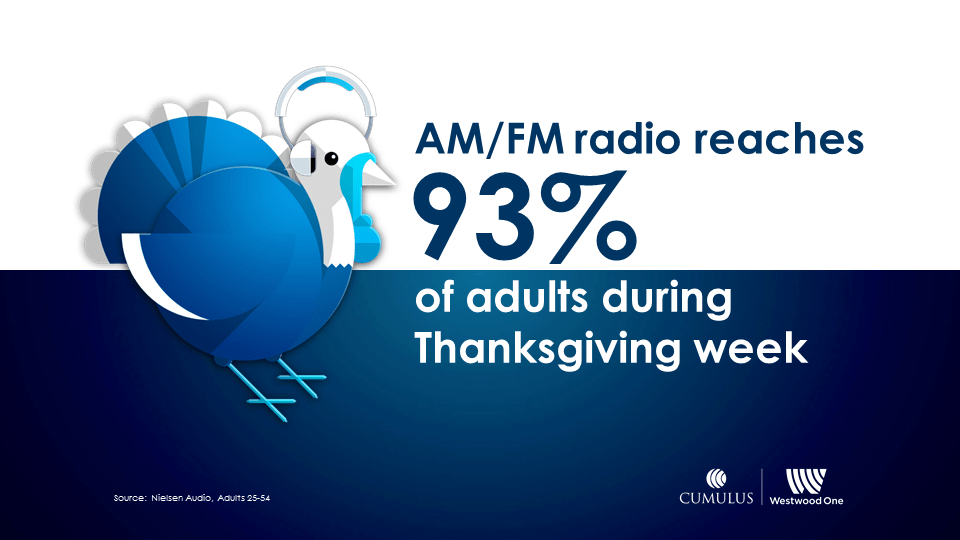 Americans drive to stores and visit family during the holidays. When consumers are in their cars during these peak travel periods, 89% of ad-supported audio time spent goes to AM/FM radio, according to Edison's "Share of Ear." Virtually all consumers are hearing AM/FM radio commercials, and that influences stores they visit and brands they buy.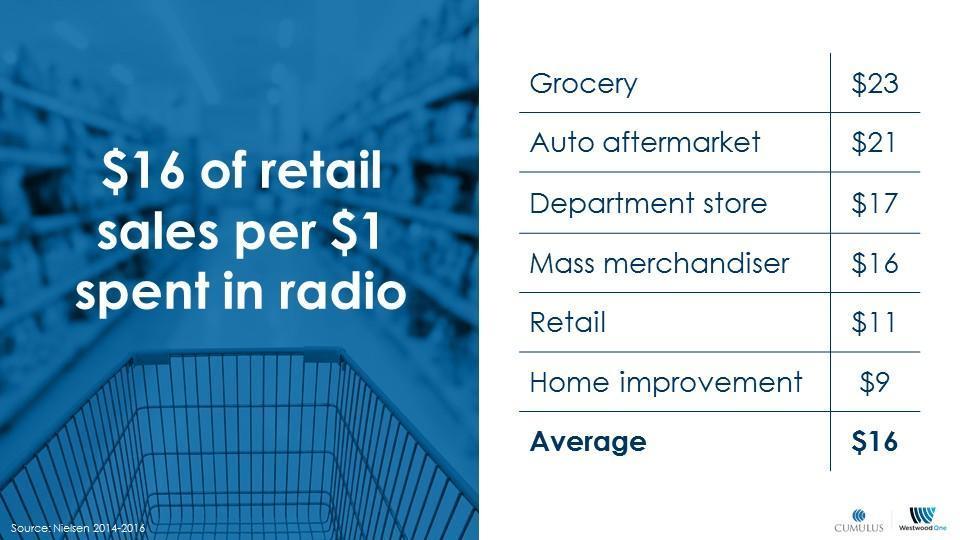 AM/FM radio has a proven track record of driving retail sales. According to multiple Nielsen return on advertising investment studies, AM/FM radio generates $16 of retail sales for every $1 of radio advertising.
No matter the holiday, AM/FM radio is an effective tool for advertisers. Make sure it is part of the media plan during key windows and utilize its strength as the number one mass reach medium to drive retail sales throughout the year.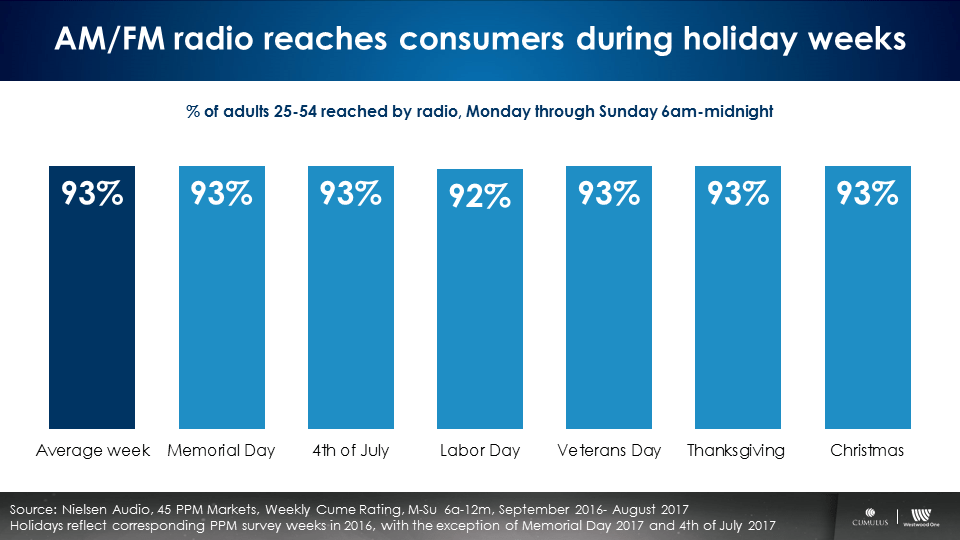 Lauren Vetrano is Director of Content Marketing at Cumulus | Westwood One.
Contact the Insights team at CorpMarketing@westwoodone.com.