Podcasting Takes Center Stage With Advertisers
This week, media firms, advertising agencies, and podcast stars will gather in New York City for the third annual Interactive Advertising Bureau's Podcast Upfront showcase.
To set the scene, we take a look at the recently updated Westwood One State of Podcasting 2017. The report provides an in-depth look at listening behaviors and demographics of the podcast consumer plus insight into how marketers and agencies view podcast advertising. It includes data from Edison Research's "Share of Ear" and "Infinite Dial" studies, IPSOS, and Advertiser Perceptions.
Here are the key takeaways:
1. Podcast listening is growing. In 2017, nearly one-quarter of Americans 12+ have listened to a podcast in the last month, a +14% increase from last year and +60% rise from 2014.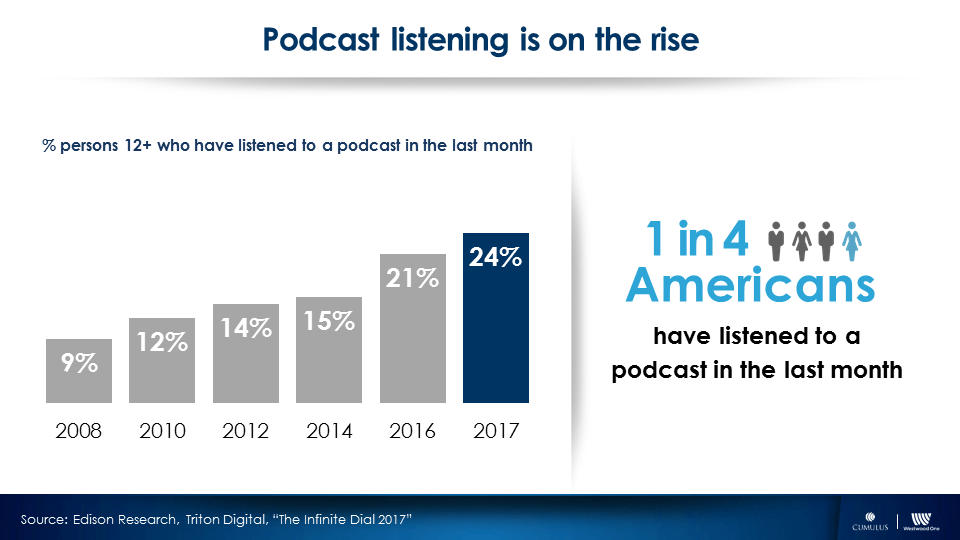 2. Millennial podcast listening soars. According to Edison's "Share of Ear," from Q4 2016 to Q2 2017, podcast listening has grown by double digits across multiple Millennial demographics. The largest rise is among Hispanics 18-34, with a +56% increase in podcast audience shares. Podcasts offer advertisers the opportunity to reach the coveted Millennial demographic.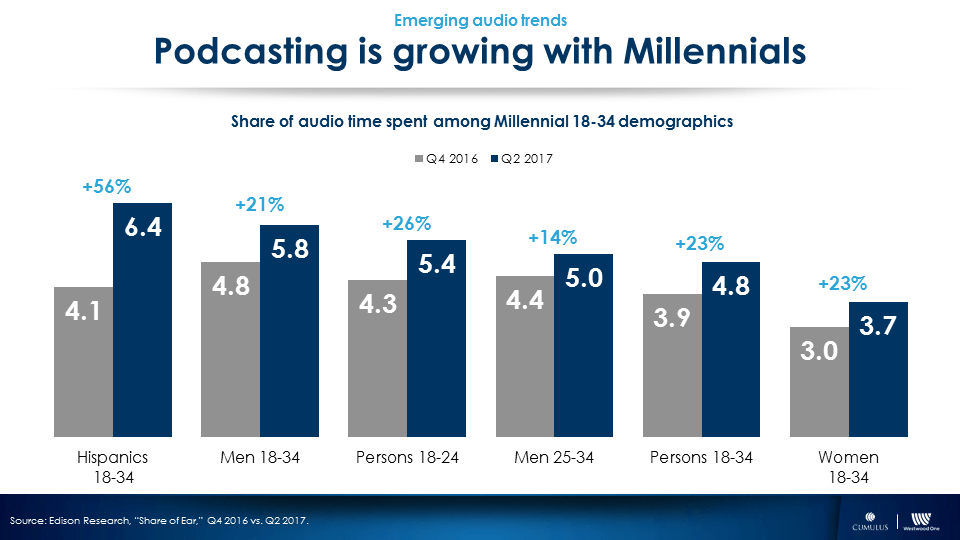 3. Advertiser interest in podcasts surges. Advertiser Perceptions data from May 2017 reveals marketers and advertising agencies are discussing podcast advertising as a form of media investment 66% more than they were in September 2015. They are also twice as likely to "definitely consider" podcast advertising in the next six months.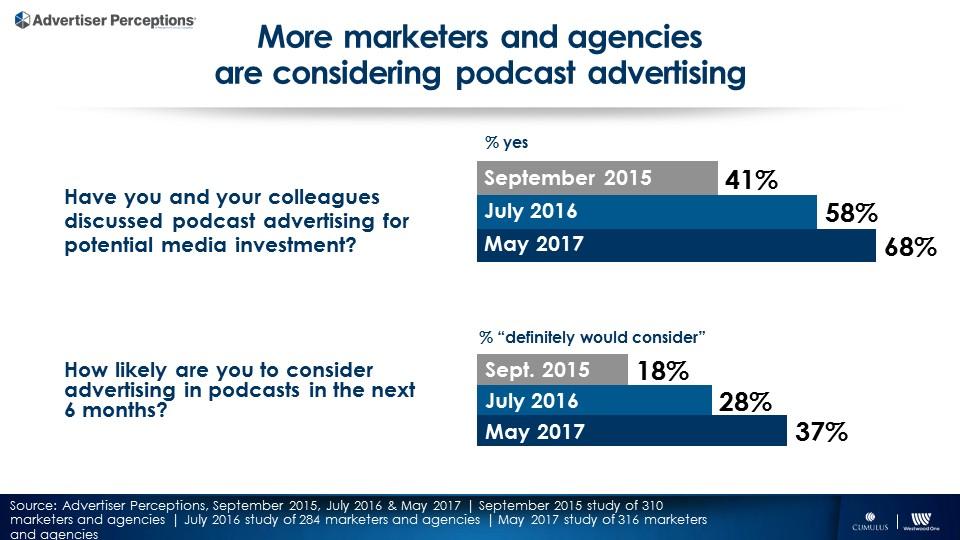 4. Podcast advertising and intention to use grows. Compared to September 2015, the number of marketers and agencies currently advertising in podcast advertising doubled from 15% to 29% in May 2017. 27% of agencies and brands indicate they would definitely advertise in podcasts within the next six months, nearly triple the 10% in September 2015. The growth of podcast consumers has captured the attention of marketers and they are either seizing the podcast opportunity or planning to.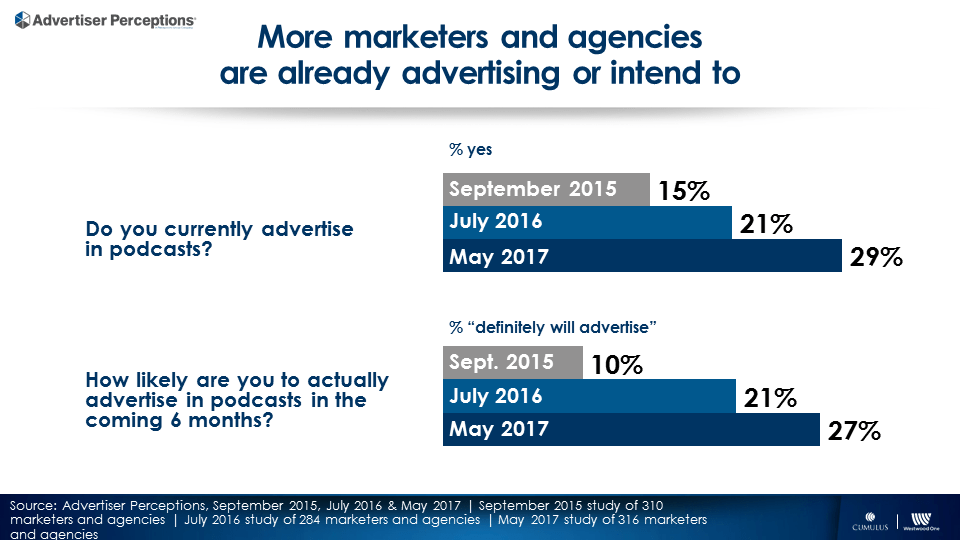 There has been a podcasting renaissance among Americans and advertisers are taking notice.
Podcast listening is growing
Millennial podcast listening soars
Advertiser interest in podcasts surges
Podcast advertising and intention to use grows
Brittany Faison is a Research Analyst at Cumulus | Westwood One.
Contact the Insights team at CorpMarketing@westwoodone.com.