Four Digital Audio Head Snappers From Edison's 2017 Infinite Dial Study
When Edison Research started the Infinite Dial Study in 1998, the goal was to understand how Americans use emerging forms of audio and new media. In the first study, only a tiny number of consumers had ever tried audio streaming over dial-up connection. Today, Edison's Infinite Dial is the longest-running survey of digital media consumer behavior in America.
Here are four surprising digital audio findings from Edison's recently released study of 2,000 Americans, 12 years and older, surveyed this year in January and February.
1. Pandora's decline. Pandora's weekly audience has dropped for the second consecutive year. Since 2015, Pandora's weekly audience has declined 15%. Pandora's weekly audience has eroded most among 12- to 24-year-olds (-33%). Weekly audiences among persons 25-54 are down 12%.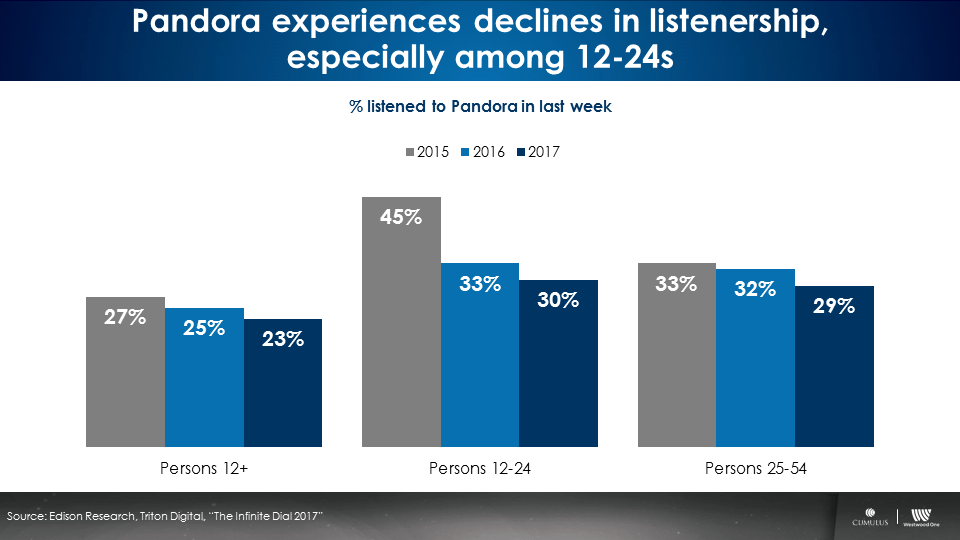 2. Spotify surges. Spotify's strongest suit is a compelling on-demand offering. It's working. Over the last two years, Spotify has experienced strong audience growth. In 2017, Spotify beat Pandora 38% to 30% in weekly audiences among persons 12-24.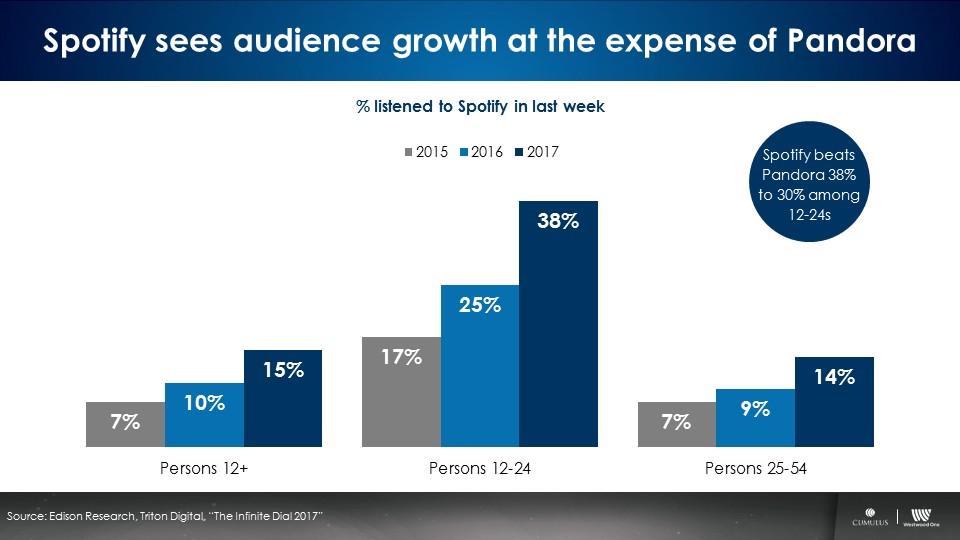 3. Podcasting's prominence. After a decade of gradual increases, podcasting has experienced a three-year growth explosion. One out of four Americans have listened to a podcast in the last month.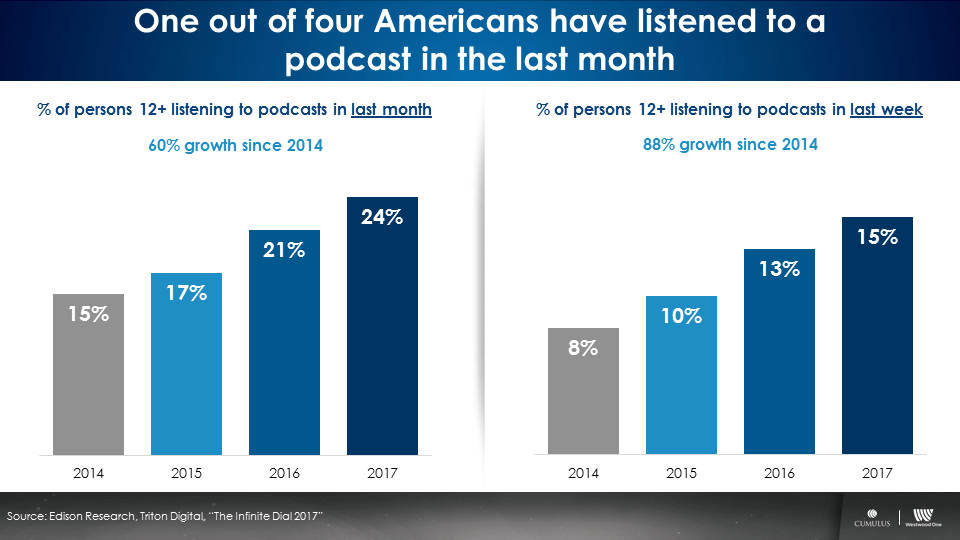 4. Podcasting grows up as monthly audiences among persons 25-54 rise. For the last several years, the largest podcasting audiences were among 12-24 Generation Y and Millennials. This year, there is stunning growth of monthly podcasting audiences among persons 25-54, up 82% since 2014. Monthly podcast audiences among persons 12-24 are stable.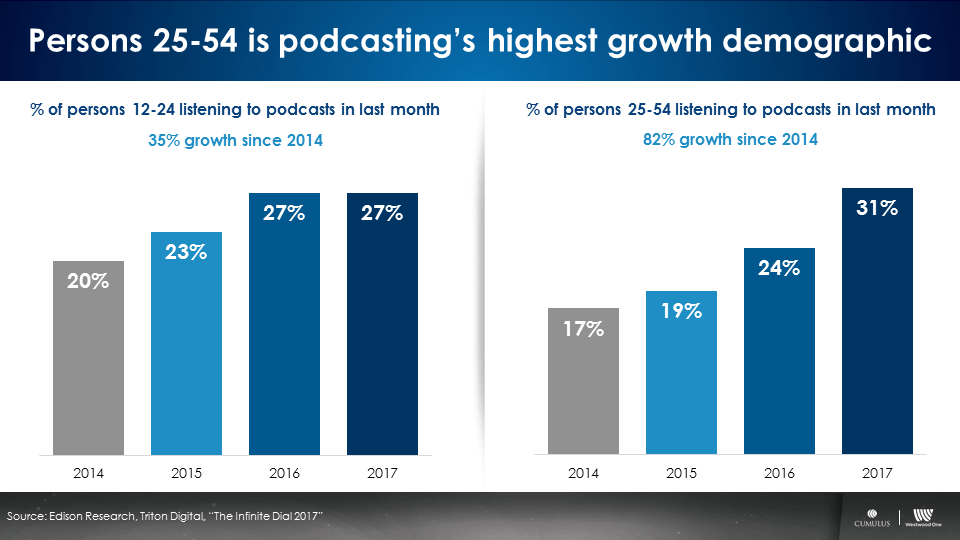 Key takeaways
Some media trends are years in the making. Podcasting has been around for over a decade, but the growth in the last several years is impressive. Once the domain of Millennials, podcasting is now seeing its strongest growth among Generation X (25-54). In the fast-moving world of audio streaming, it is now a two horse race. Pandora's lead is giving way to Spotify's strong audience growth.
Pierre Bouvard is Chief Insights Officer at Cumulus | Westwood One.
Contact the Insights team at CorpMarketing@westwoodone.com.