Westwood One At Super Bowl LI
It was an epic win and the greatest comeback in Super Bowl history. As the exclusive network radio partner of the NFL, Westwood One was there and on the air as Super Bowl LI went down in the history books as one of the best games of all time!
After going in to the 4th quarter trailing the Atlanta Falcons 28-3, Tom Brady and the New England Patriots rallied to tie the score and push it into overtime. After the flip of a coin, it was James White's two yard touchdown pass that brought sweet victory to the Patriots, broke the Falcons' heart, and handed Tom Brady his fifth Super Bowl ring – the most of any player in NFL history.
Westwood One's Super Bowl LI broadcast was full of compelling action and excitement. Our live broadcast kicked off with an exclusive, customized version of the Big & Rich song "Party Like Cowboyz," which featured highlights and interview clips.
Our pregrame and halftime shows featured a special Jim Gray one-on-one interview with President Trump who talked about sports gambling, concussions in the NFL, use of medical marijuana by NFL players, how his immigration policy might affect the 2024 L.A. Olympic bid, and more.
Throughout the game, listeners were voting for the best audio creative in our broadcast at thesoundawards.com.
And the game ended with this exciting Kevin Harlan call of the James White two-yard touchdown pass and historic win for the Patriots.
You can view photos from throughout Super Bowl LI week – from interviews, Opening Night, radio row, and the postgame celebration –via our Facebook Gallery.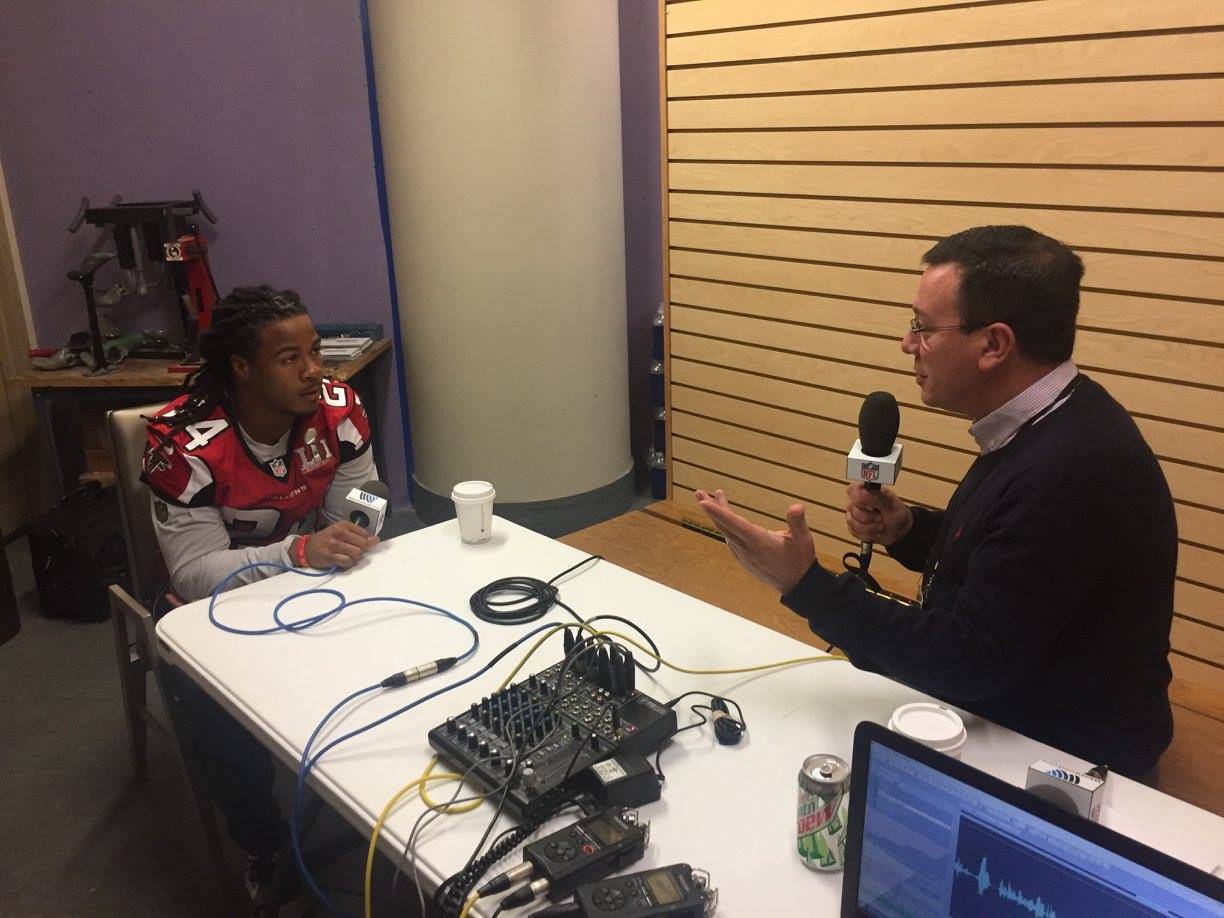 Devonta Freeman with Scott Graham.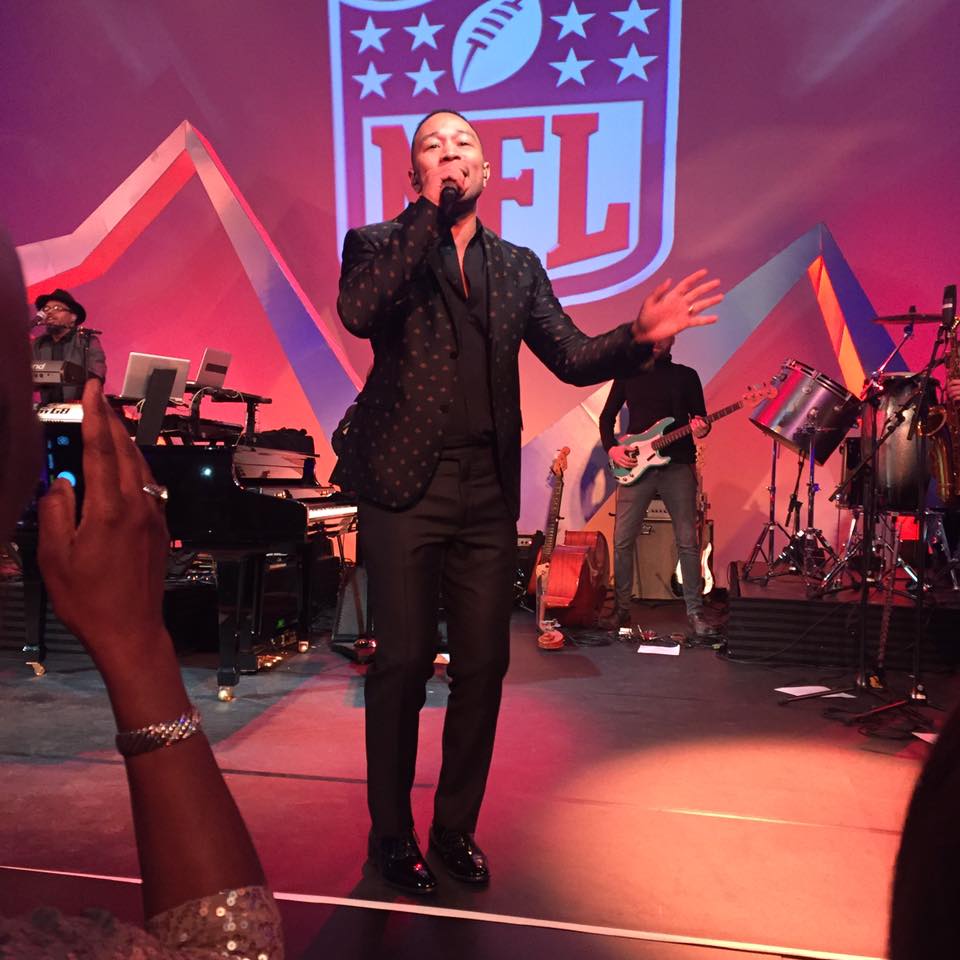 John Legend performing at the NFL Commissioner's Party.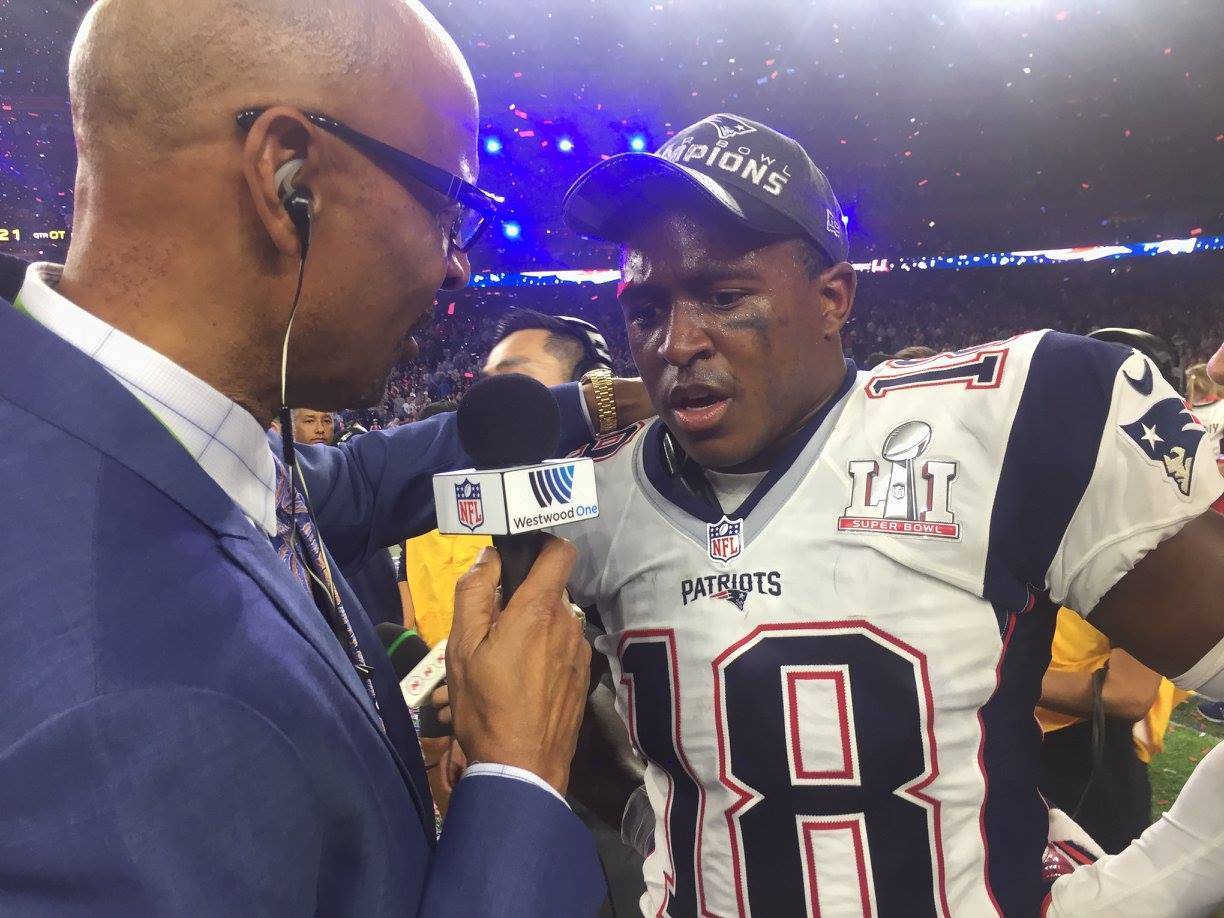 Hall of Famer James Lofton interviews Patriots Matthew Slater.
Time and again, Westwood One proves that sports play-by-play is a great environment for advertisers seeking to reach upscale, desirable consumers with money to spend…and no one does sports better than us.
Want in? March Madness is just around the corner!