Radio: The Most Efficient Way To Achieve Mass Reach
We all know radio is the most cost-efficient way to deliver mass reach. But it's stunning to see this chart of CPMs side by side.
As you can see below, radio has the lowest cost per thousand impressions (CPM) of any major media.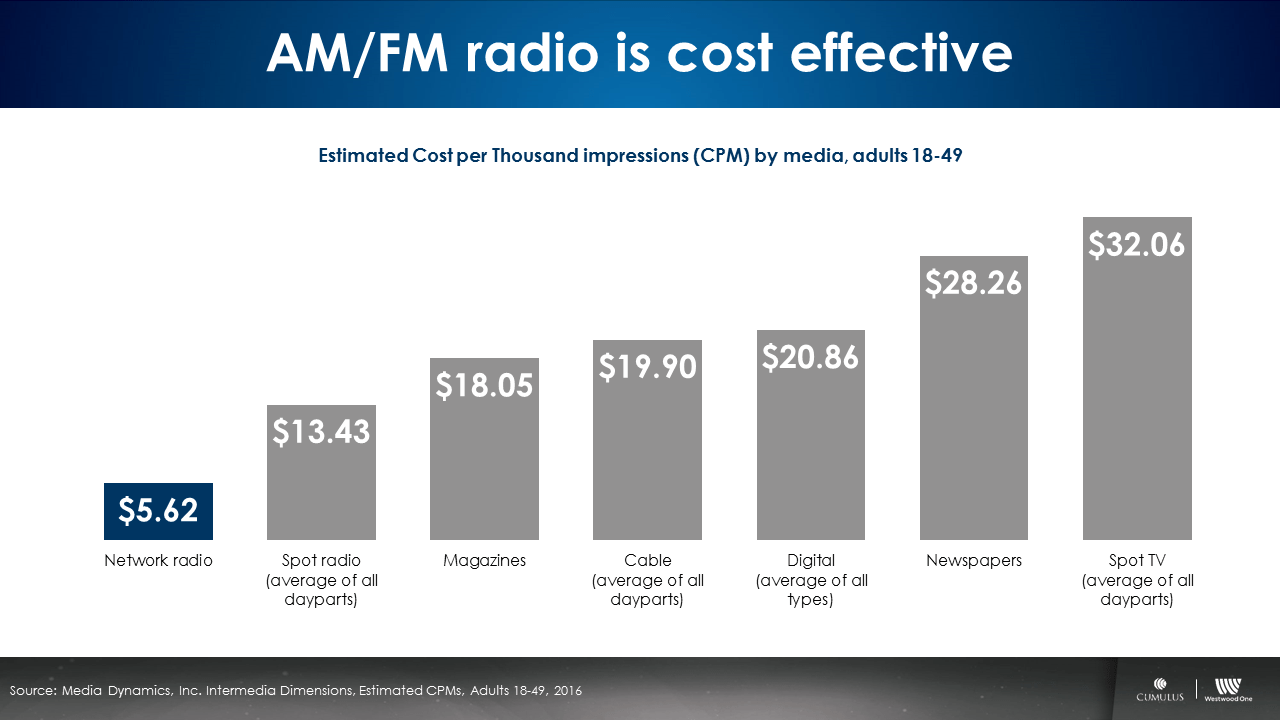 Pierre Bouvard is the Chief Insights Officer of Westwood One | Cumulus. Follow him on LinkedIn or Twitter.