Perception Vs Reality: Is AM/FM Listening Among Millenials Growing Or Dropping?
by Pierre Bouvard | May 3, 2016
People assume "Millennials aren't spending as much time with AM/FM radio." Advertiser Perceptions, the advertiser sentiment experts, recently polled 305 marketers and agencies on 18-34 radio listening momentum.
The perception:
Six out of 10 polled marketers/agencies believe radio listening is dropping among 18- to 34-year-olds.
The reality:
Radio listening is up 11% among 18-34s, according to Nielsen's March Portable People Meter.
Once again, perception is not reality.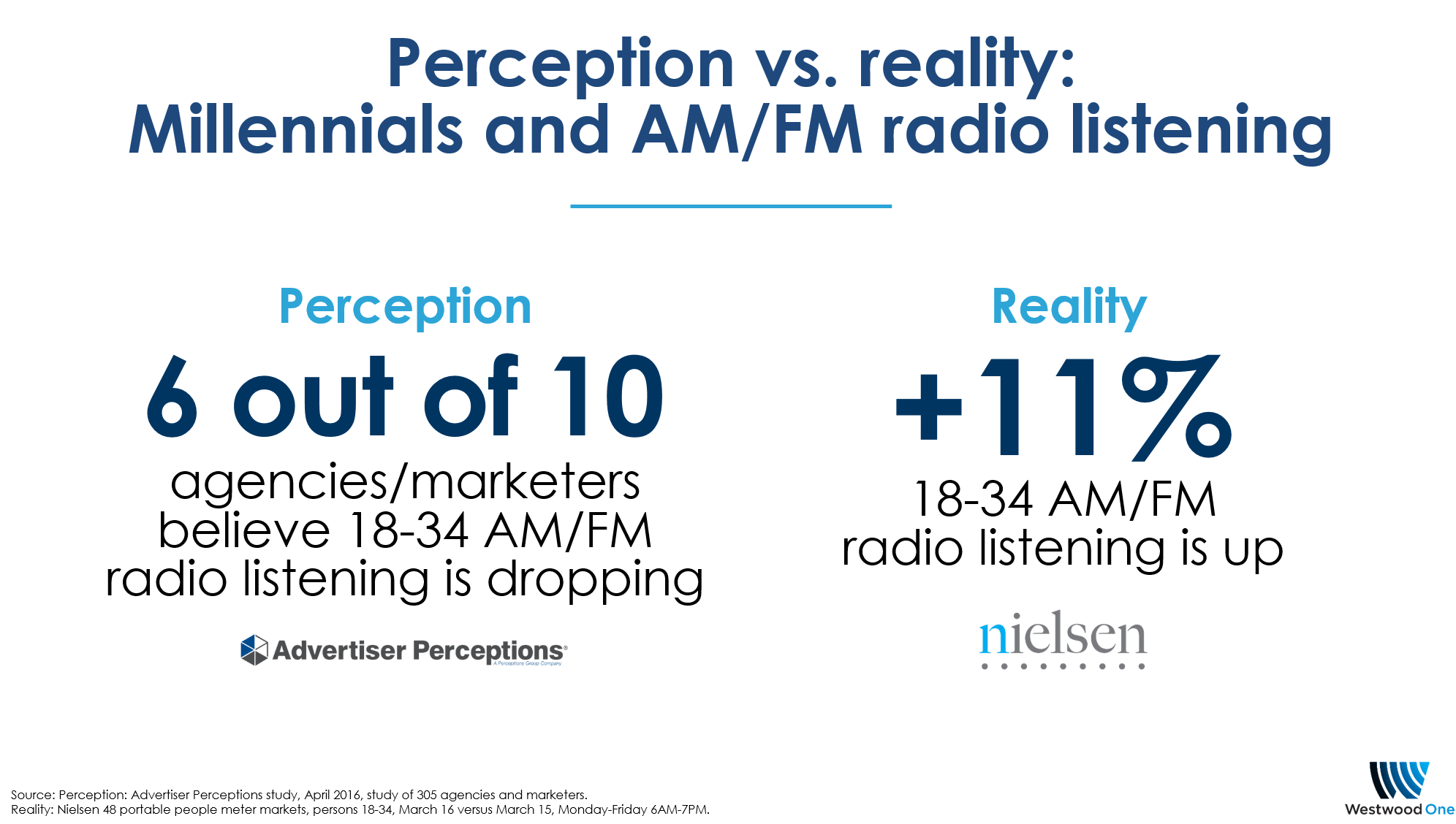 Read our earlier blog post for more about Millennial myths and realities.
Pierre Bouvard is CMO of Cumulus Media | Westwood One. Follow him on Twitter and LinkedIn.