Think AM/FM Listening Is Down? Think Again
Radio is up and TV is down.
Since February 2015, radio has seen significant growth in major selling demos, including the extremely popular and elusive Millennial generation. While radio listening has grown, TV viewing has declined by nearly 10% in the past year.
This week's chart of the week uses Nielsen data to show the trend: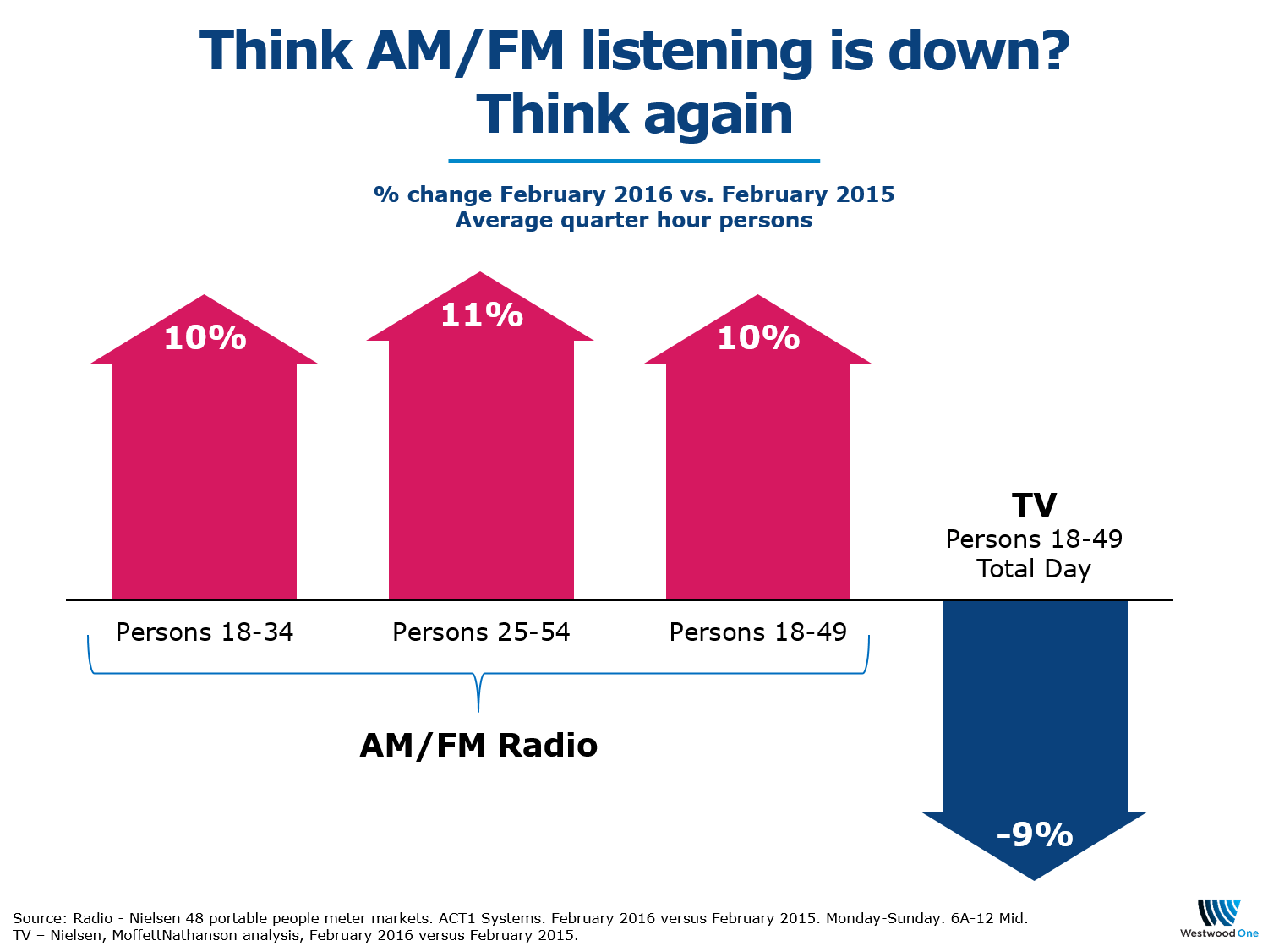 Bonus chart: the trend is evident across all types of radio formats as well.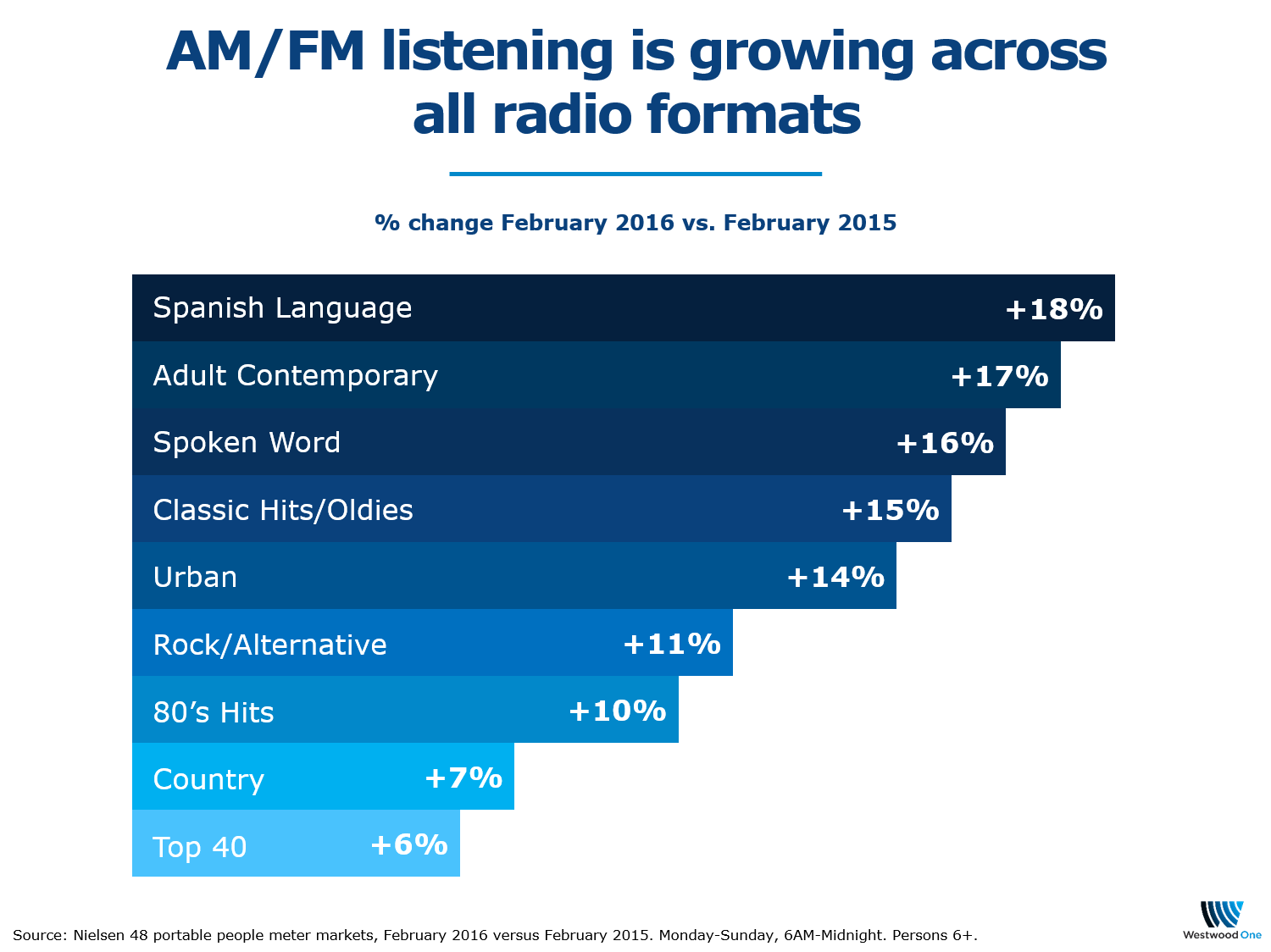 Pierre Bouvard is CMO of Cumulus Media | Westwood One. Follow him on Twitter and LinkedIn.