Radio's 'To Do' List: What Advertisers Want In 2016 And Beyond
Heading into 2016, it is clear radio needs to continue to tell our data-driven story. At the recent Radio Ink Forecast conference, Jed Meyer, global director of research and analytics at Omnicom Media Group's Annalect Group, and Diana Anderson, SVP, group director for Network Audio Activation at Carat USA, outlined a six item "to do" list for radio in 2016:
Mobile
ROI
D

ata

I

nteractive advertising

Commercial loads
Automated buying and selling
Also at the conference, radio executives responded to each challenge on the 2016 "to do" list.
1. Mobile: expand consumer adoption and usage of the NextRadio interactive mobile platform.
"Radio was the first mobile medium," notes Carat's Anderson. However, planners and clients need more education about how radio reaches the mobile listener, she adds.
Jeff Smulyan, CEO, chairman, and founder at Emmis Communications Corporation, told the audience NextRadio is the radio industry's innovative mobile solution. NextRadio — an app that broadcasts FM radio right from a smartphone — has already been downloaded more than five million times.
"We have the ability to revitalize portability for this medium," he says. "Every American … carries one device with them — their smartphone — and in every smartphone in the world there's an FM radio — our job is to get it turned on."
NextRadio was first available on Sprint Android phones, and recently reached a tipping point adding AT&T and T-Mobile. Smulyan expects to have the app enabled in millions of new phones in the next six months.
Smulyan encouraged the industry to take to their airwaves to encourage adoption. "If this industry stays together we will be in every smartphone in the next couple of years," he says. "It is in your hands."
2. ROI: depict radio's impact on the entire media plan.
Over the last two years, Nielsen released 22 case studies showing the ROI of radio. Across all of the categories, radio showed an 8:1 ROI — every $1 spent in radio resulted in an $8 incremental spend.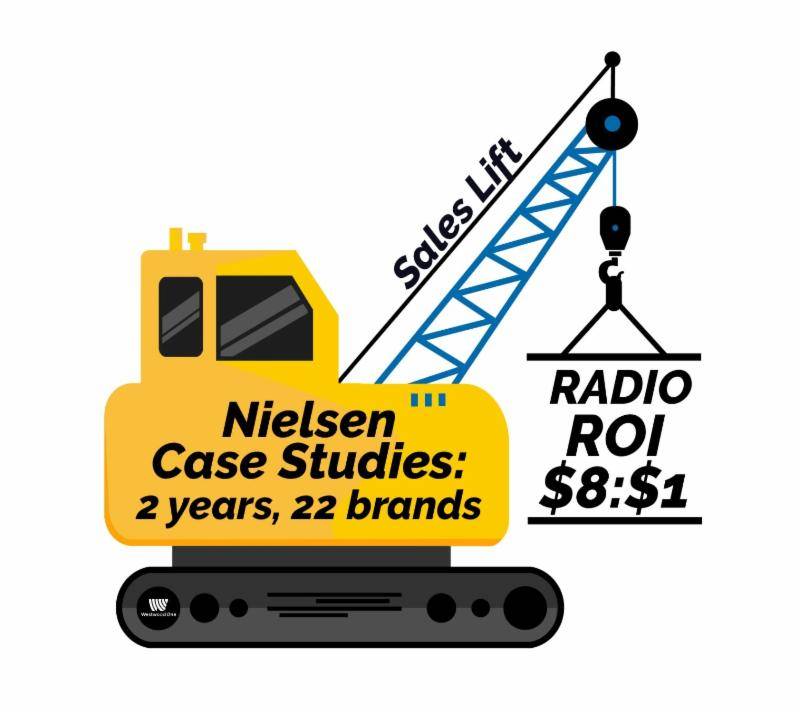 Meyer of Annalect/OMD says he would like to see research about how audio fits into the overall media mix to reach the consumer, and more specifically, where audio fits in the mobile lifestyle.
Peter Smyth, chairman and CEO of Greater Media, says it's clear we need to go one step further with Nielsen to showcase the impact radio on the entire media plan at the point of sale, and partner with clients to learn about their needs. "We have to be better evangelists of our medium, and I think radio has to speak from one voice."
3. Data: embrace new Nielsen measurement to help provide advertisers the data they want.
Advertisers are hungry for data, data, data. Data is critical to telling radio's story.
OMD's Meyer says radio is more relevant than ever before, but it has to make that case with data. "We are being held accountable on many of these things the way digital is accountable."
"The reach potential is there for radio," adds Carat's Anderson — but clients are looking for even more targeting capabilities. Anderson says marketers need data to prove which targeting choice has the strongest impact and ROI.
So the question is: how can radio provide more data advertisers want?
Nielsen's forthcoming software development kit (SDK) offers a census-style measurement to measure online radio/streaming audio, providing advertisers audience insights and total audio reporting of a radio brand's reach. Nielsen will overlay audience profile data onto the SDK via a database match with Facebook.
Nielsen's SDK system is a step in the right direction if enough radio groups pick it up, says Meyer. "The challenge there is that they have to get everyone to participate," he says.
The good news is nearly the entire radio industry is engaged — Nielsen's head of Local Media Matt O'Grady told the conference 2,500 stations are already in beta and most major online radio aggregators have been certified. In addition, emerging digital audio media like podcasting and on-demand are also exciting growth areas. This is an interesting battleground for data.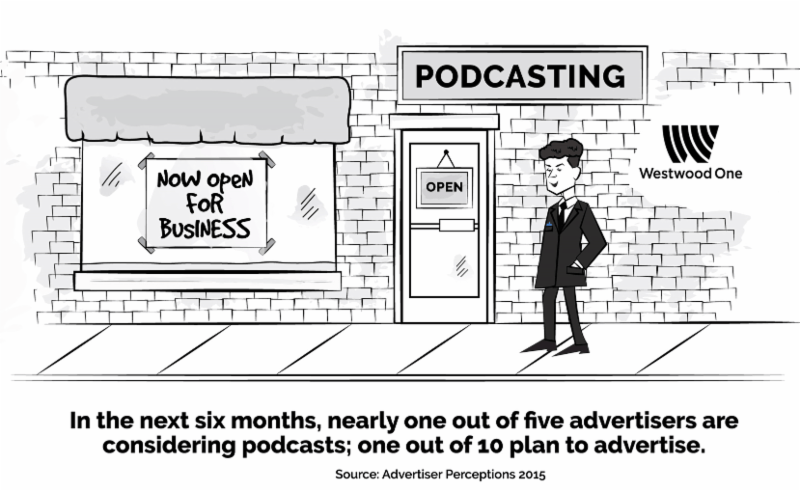 4. Interactive advertising: innovate with measurable, interactive elements to radio campaigns.
Meyer says NextRadio is a good solution for progressive advertisers that like to "test and learn" innovative new technologies. He encouraged radio to keep innovating with products like NextRadio because you never know what will take off at a consumer level.
He says, "You have to put a number of bets out there like that … Talk to agencies and find out who the progressive clients are and that's how you generate momentum."
Smulyan points out NextRadio completed an interactive advertising test with Allstate that showed dramatic results. With a response rate 11 times better than the average mobile response rate, Allstate was thrilled with the results.
Radio continues to offer interactive benefits other media do not have, such as relationships with listeners. Carat's Anderson notes social media is in high demand for listeners and advertisers.
5. Commercial loads: continue to explore new formats.
The amount of commercials in a broadcast has been under scrutiny, particularly at television companies where advertising loads have grown dramatically higher in the last few years.
The looming question is: should radio cut back on ad loads to meet evolving consumer demands? OMD's Meyer encourages the radio industry to think through the listening experience and focus on helping clients evaluate creative to see what works and what doesn't. "Our clients put a lot more value on that and are looking to bring more creativity to radio," he says.
Ginny Morris, chair and CEO of Hubbard Radio, says radio should focus more on creativity and making sure every commercial break is the best it can be. She's focused on elevating the quality of production. "We're not just competing against each other — we're competing against all kinds of other experiences," she says.
It's clear we need more focus on the advertising experience, sharing the power of sound, and celebrating creative in annual competitions, such as the RAB's Radio Mercury Awards and Westwood One's upcoming third annual Super Bowl Sound Awards — which allows consumers to listen to and vote on the best audio commercials airing in our Big Game broadcast.
6. Automated buying and selling: experiment with programmatic.
Anderson urges the radio industry to get into the programmatic game or we will miss out. "We definitely need automation and a programmatic exchange just for ease of buying … If you're not there, radio is going to fall off the radar. You're going to miss dollars just because clients or agencies want to spend a certain amount of dollars programmatically."
The radio industry is exploring and cautiously optimistic. Smulyan puts it well: "Whether we are optimistic or pessimistic about the effects of programmatic — it's coming."
The RAB recently issued an excellent whitepaper about programmatic for the radio industry, designed to educate the industry on the current landscape.
This is an opportunity for the radio industry to work together to develop best practices and standards for programmatic, while also reinforcing radio's strengths as a venue for premium live, on-air messaging. We are the original native advertising platform.
Changing advertiser needs offer new opportunities for radio
By uniting on the "to do" list above, we can deliver a clear and loud message reinforcing radio's benefits as an engaging, mobile medium with deep listener relationships, while showing a commitment to changing advertiser needs.
OMD's Meyer summarizes the charge: "The audio industry has a lot to bring the table, you just have to put it in the right terms for [advertisers] so they can apply the right metrics to them."
Pierre Bouvard is CMO of Cumulus Media | Westwood One