Pandora's CFO Is Wrong: Radio Listening Remains Remarkably Stable
This week at an investor conference Mike Herring, Pandora CFO, claimed AM/FM listening levels are dropping. He is wrong.
He claimed AM/FM only sells its reach and does not talk about time spent. Wrong again.
So let's take a look at Nielsen ratings for persons 25 to 54. Radio's total week average quarter rating from January through October 2014 was 8.2. From the same period this year? 8.2. Flat.
These Nielsen ratings combine both reach and time spent. So American AM/FM radio ratings are stable and strong.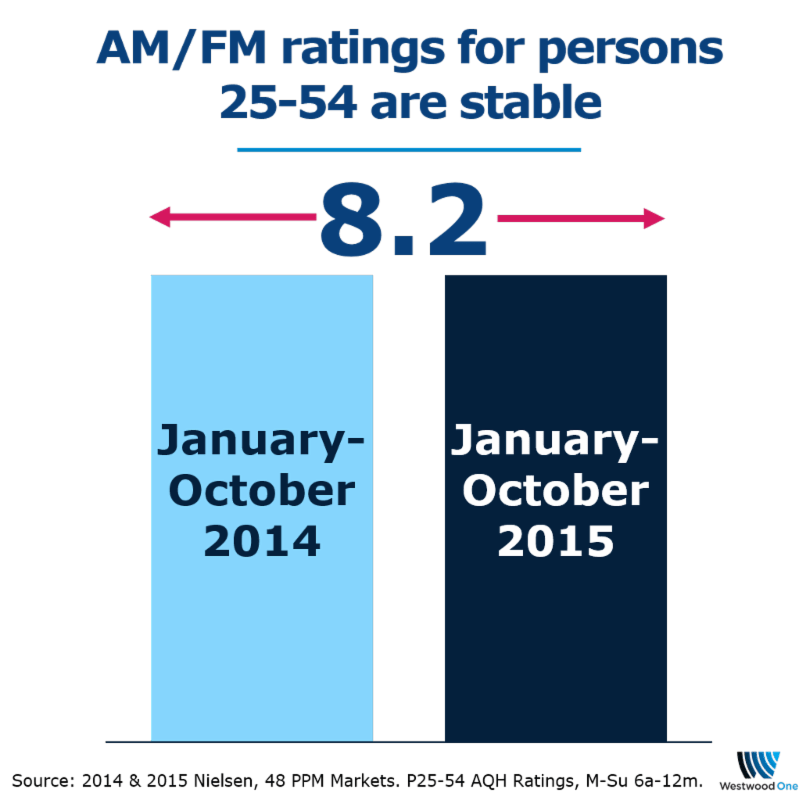 Edison Research's "Share of Ear" study, which combines both time spent and reach to generate audience share, indicates that AM/FM is 9 times bigger than Pandora and 17 times bigger than Spotify.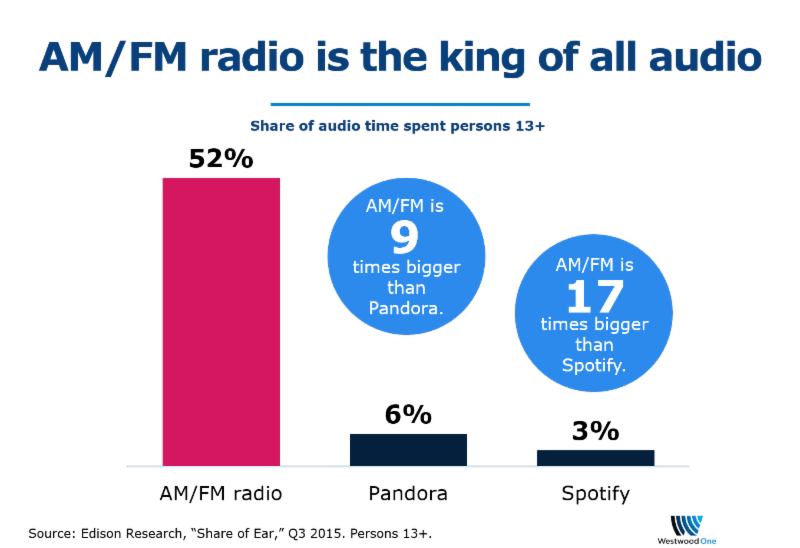 Pandora's CFO says radio doesn't talk about time spent. So let's talk about time spent from Edison's "Share of Ear" study. In an average day, Americans spend 2 hours and 13 minutes with AM/FM and only 16 minutes with Pandora. So there you have it.
Let's also look at daily reach from Edison's "Share of Ear." AM/FM reaches three-quarters of all Americans in a day – Pandora 15% and Spotify, only 5%. In a typical day in America, 85% of Americans do not listen to Pandora and 95% do not listen to Spotify.
Streaming services have been unable to prove that they can break an artist's career. When more than 85% of Americans are not reached by an audio platform, it's hard to create a massive hit.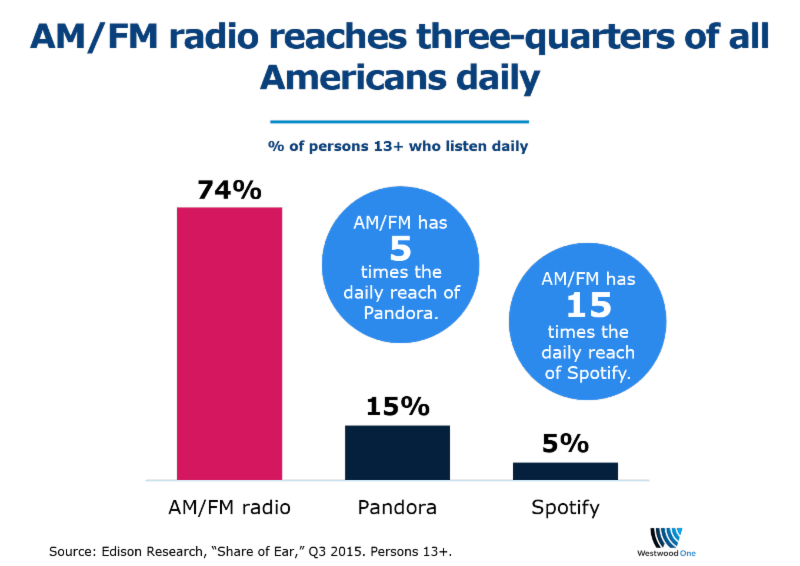 Lastly, let's look at where Americans consume AM/FM radio and streaming. Totally different use cases. The majority of AM/FM listening occurs away from home as listeners are attracted to radio's "lean-forward" mixture of personalities, news, entertainment, and information.
Sixty-eight percent of streaming time spent occurs at home. Streaming is a "lean back" experience of background music – elevator music for the home.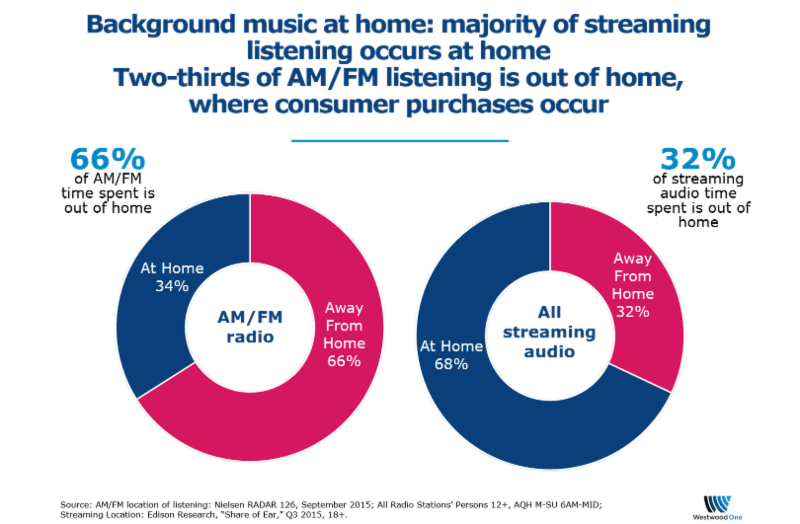 In summary:
AM/FM radio listening levels are rock steady per Nielsen.
AM/FM has 9x the audience share of Pandora and 17x the audience share of Spotify.
Americans spend almost 2 hours more per day with AM/FM radio than they do with Pandora.
The majority of AM/FM listening occurs out of home while Americans are on the go. The vast majority of streaming tuning occurs at home.
Pierre Bouvard is CMO of Cumulus Media | Westwood One