Looking To Recruit Quality Employees? Radio Can Help
Economic conditions are improving in the U.S., job openings are up. Unemployment is down. Companies looking to recruit quality employees now have to look for people already employed.
According to the US. Bureau of Labor Statistics, full-time employment is nearly at pre-crash highs. In November 2007 the number of full-time employed was 121.9 million. In June 2015, the number of employed was 121.1 million.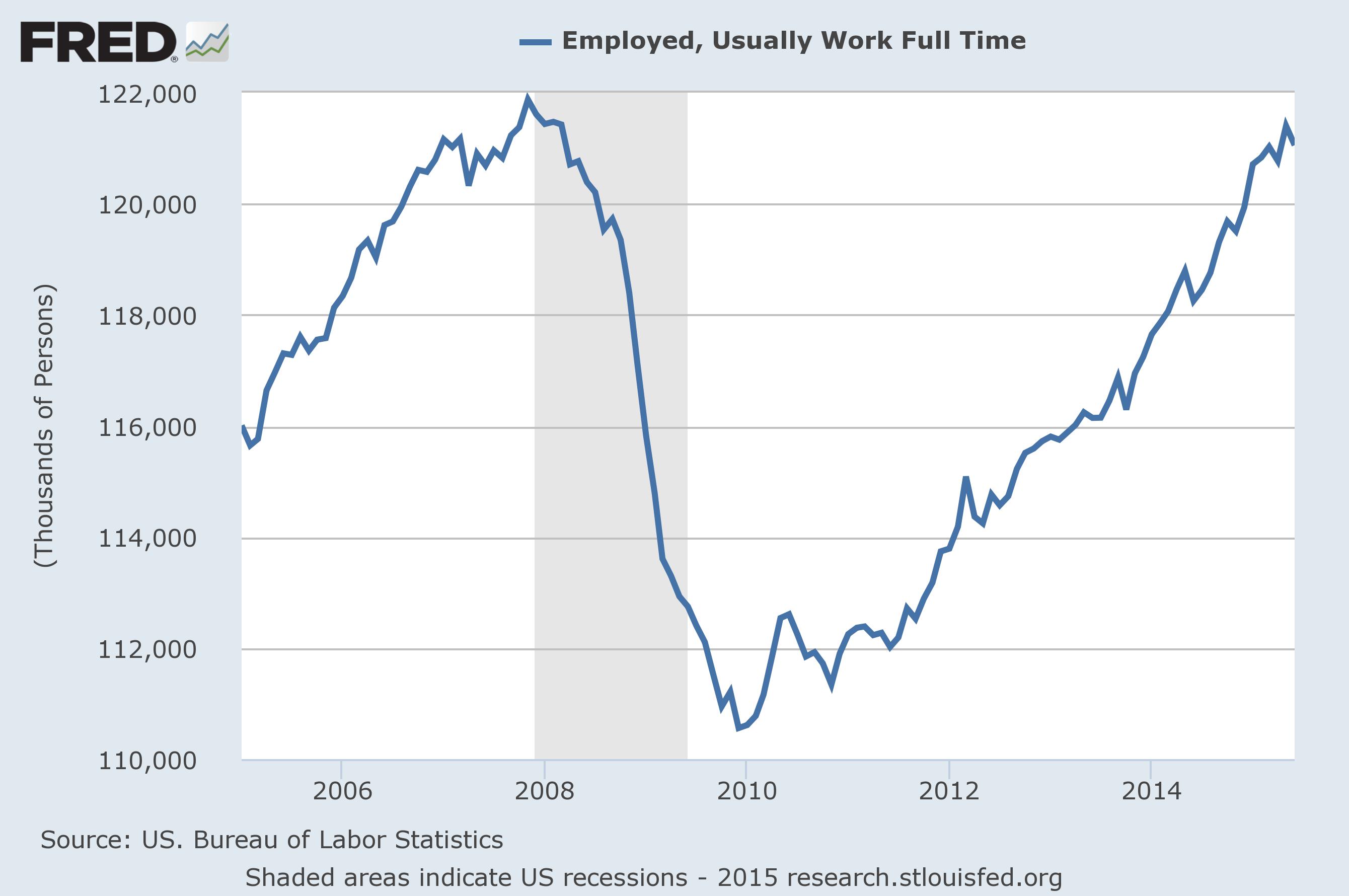 There is good news for job seekers too. Job opening growth rates are the highest they have been in 15 years.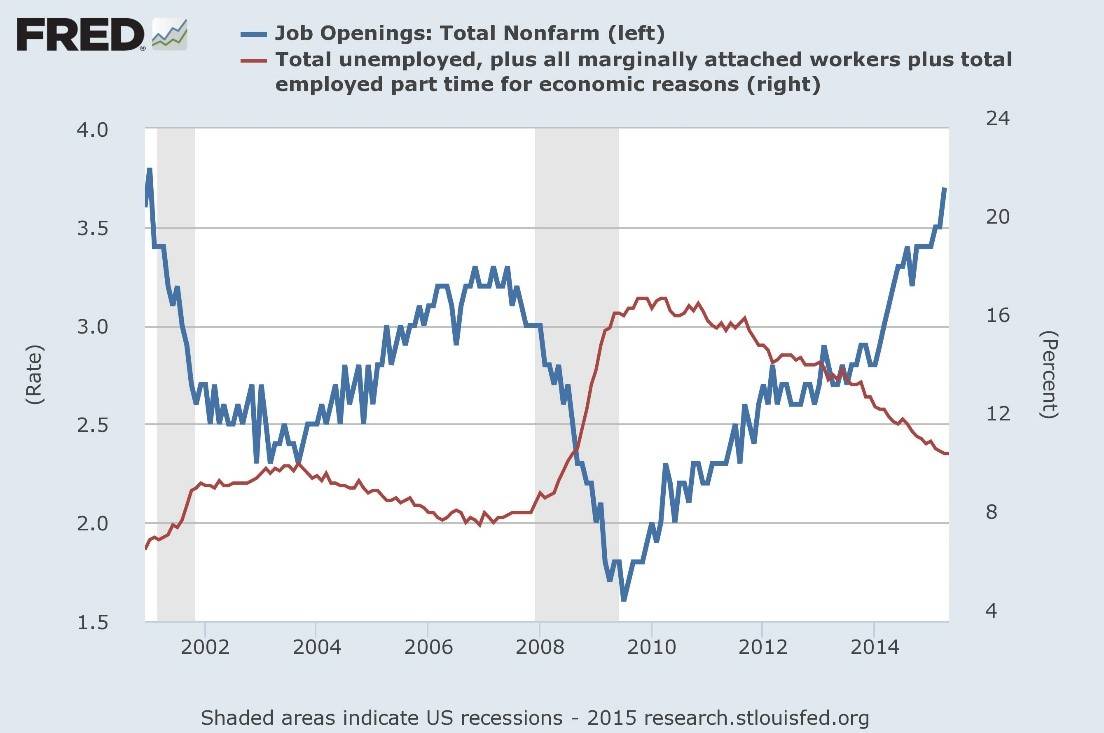 The total unemployed rate, which soared to 16% during the recession, is now down to 10.8%, similar to levels at this time 10 years ago.
For companies looking to recruit new employees, there is more opportunity among those already employed, also known as "passive" job seekers. The 2015 Jobvite "Job Seekers Nation Study" reveals that 45% of workers will jump ship for a new job even though they are happy in their current position.
The passive job seeker exists within the 158 million employed people in the U.S. (Bureau of Labor Statistics). According to a 2015 CareerBuilder survey, 61% of people reported being employed but "open to new opportunities." That translates into 96.4 million passive job seekers.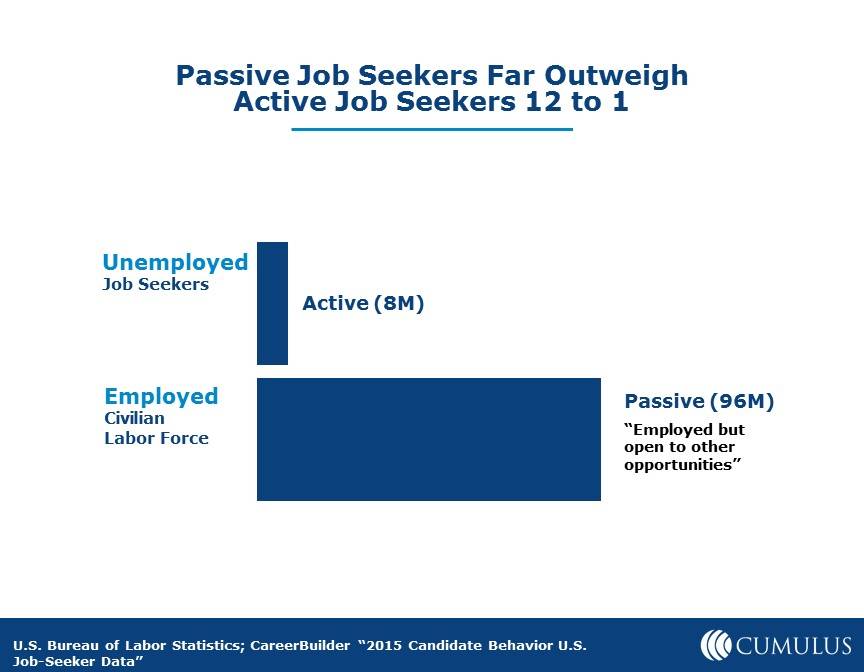 Why Passive Job Seekers are Good Candidates
Unemployed active job seekers can potentially cost companies money, time, and training, resulting in rapid turnover and low company morale.
Passive job seekers, on the other hand, are looking for new job opportunities for growth, advancement in the industry, professional development, and the ability to learn new skills.
Radio is the Soundtrack of the American Worker
Employers looking to target this desirable group of "passive" job seekers can effectively reach them through radio.
Nielsen reports 92% of full-time employed Americans are reached by radio Monday through Friday 6 a.m. to 7 p.m. In a typical hour, radio reaches 60% of full-time employed.
When passive job seekers are commuting, radio is there. When passive job seekers are at the office during the day, radio is there, too.
A recruitment campaign powered by radio exposes companies to the most talented, more coveted group of potential employees. Furthermore, goodwill and positive association for the company increases within current employees who hear these campaigns, which helps reduce turnover.
When it comes to employee recruitment, radio is the secret weapon in the search for a quality workforce.
Pierre Bouvard is Chief Marketing Officer of Cumulus Media | Westwood One.