Nielsen: Radio Listeners Are Younger, More Employed, And More Social Than TV Viewers
Radio's power listeners have more in common with digital than they do with TV. In fact, when compared to heavy TV users, the heaviest radio users are younger, work more, use social media more, and have larger households. These are all attractive attributes for advertisers and their advertising agencies.
Nielsen's "State of the Media: Audio Today," examines the heaviest media users (top 40%) of TV, radio, and Internet based on analysis of Scarborough. Heaviest media users are important because they typically represent about two-thirds or more of time spent for that medium.
The average Internet power user is 42, unsurprisingly uses social media heavily (92%), and has a household size average of 3.2. The majority of these Internet users are employed (69%).
Radio's power users have a very similar profile. Among the heaviest 40% of radio's users, the av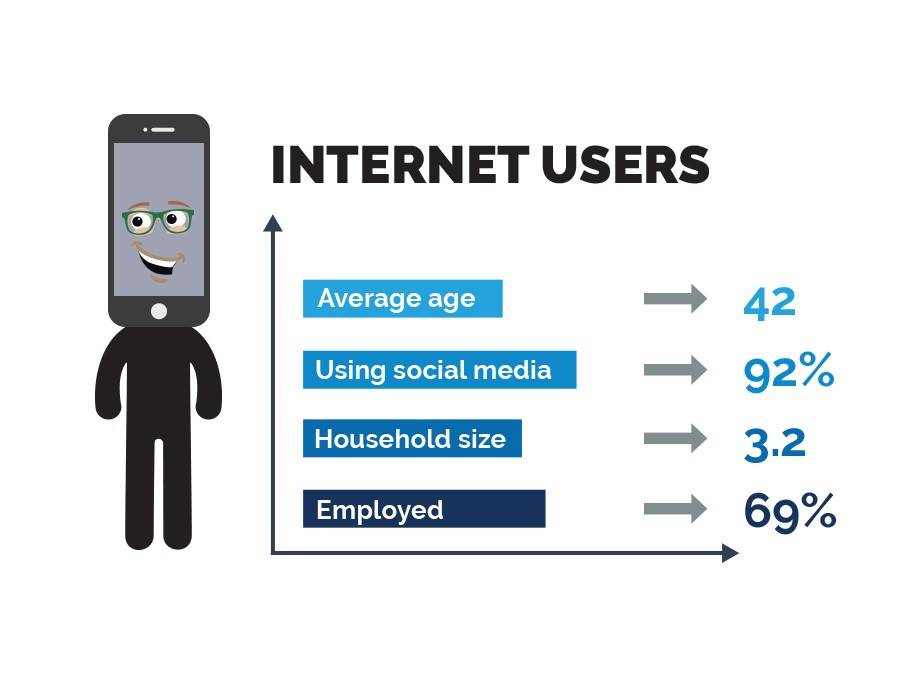 erage age is 44 and the majority use social media (75%). Most heavy users of radio are employed (68%) and the average household size is 3.3. The very high employment level of radio is significant. Seven out of 10 heavy radio listeners are employed. AM/FM is the "soundtrack of the American worker."
The story changes when we look at TV viewers. TV's top users (average age 53) are much older than radio and digital. They use social media less (only 60%), have a smaller household size (2.8), and have lower employment (45% work full or part-time).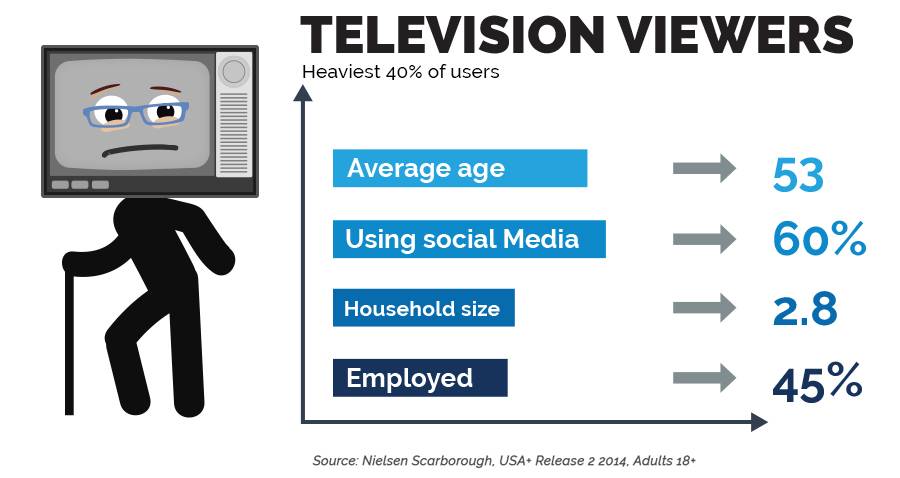 Below is a breakdown of all three media. The takeaway:
radio and Internet users have a similar profile
. Heavy listeners to radio are younger, work more, use social media more, and have larger families. Heavy users of TV are older, more unemployed, use social media less, and have smaller families.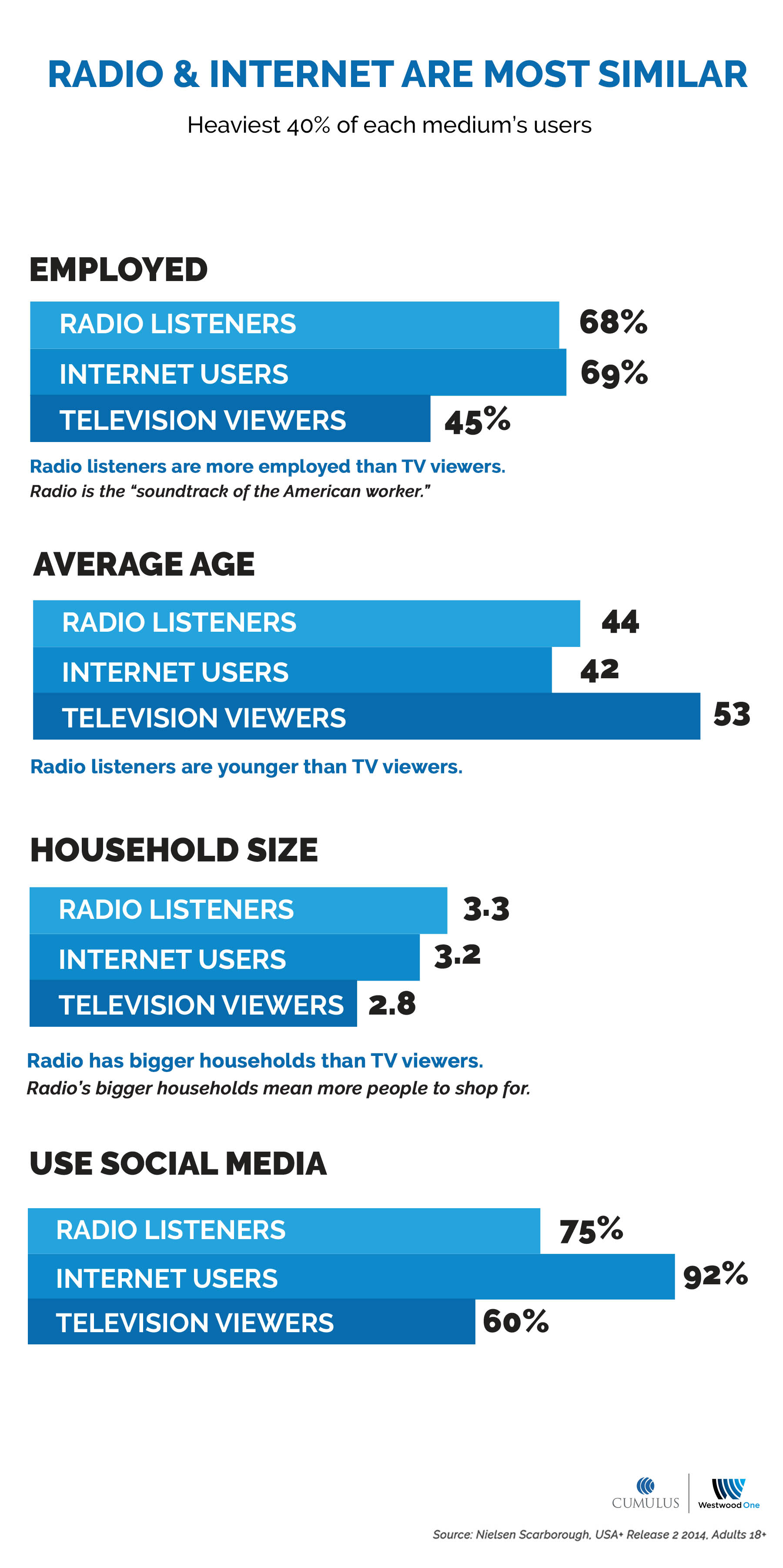 Pierre Bouvard is Chief Marketing Officer of Cumulus Media | Westwood One.