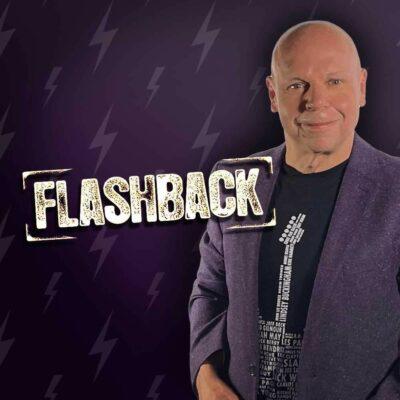 Flashback
Entertaining. Informative. Vinyl.
Flashback, the country's number one retrospective radio program, is now hosted by influencer, Rock insider and MTV legend, Matt Pinfield. Travel back in time and celebrate killer classics with rockers that defined the time – The Who, Pink Floyd, Led Zeppelin, The Rolling Stones, Eagles and many more.
Relive The High. Flashback fuses Classic Rock with the newscasts, TV and movie clips, vintage commercials and comedy that defined the time. As a living music encyclopedia, Matt not only connects the dots, but gives listeners a rich behind-the-scenes perspective unlike any other.
Stratocaster-like Production. No cover band sound here! Our all-star production team spends hours creating the sonic environment that turns Flashback in to a unique listener experience.
Matt Pinfield was recently named the 2022 International Rock Icon of the Year!