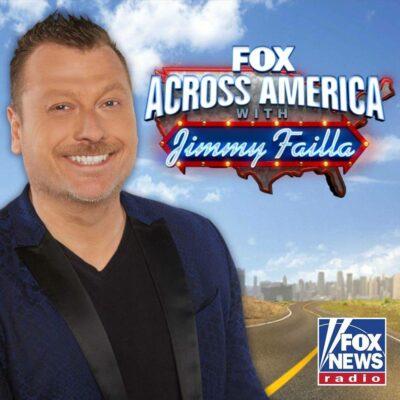 Fox Across America
FOX Across America with Jimmy Failla is a great addition to the FOX News lineup, airing live, weekdays 12P to 3P ET. If you are left, right, or somewhere in between, you'll enjoy Jimmy's unique ability to foster "co-existence through comedy" as he navigates the news of the day.
Failla says "Fox Across America" is best described as "a celebration of our unique American privilege" and will function as an audio safe space where people of all political persuasions can disagree and still get along! Today's political climate is sorely in need of talent with the unifying ability to allow both sides to debate the issues straight up.
There is also a 3-hour weekend version of the show which is a re-feed of M-F content.