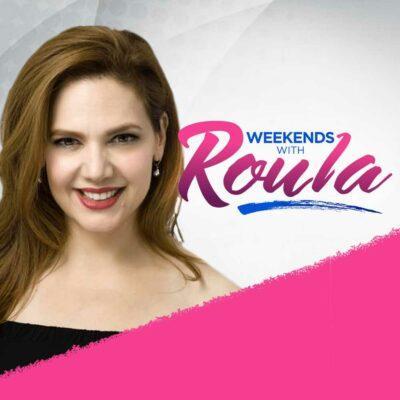 Weekends with Roula
Pop, Family, and Fun!
Weekends with Roula, is a three-hour-long weekend syndicated radio show hosted by Roula Christie! Launching on more than 50 radio stations including, KRBE-FM/Houston, and WWWQ-FM/Atlanta.
Weekends with Roula is upbeat and motivational as she helps listeners find fun in the madness of juggling work and family. Roula mixes pop culture and entertainment news with hilarious conversations between her kids and her mom.
Roula Christie continues to anchor The Roula & Ryan Show, one of the most-listened-to morning shows in Texas, which airs mornings on 104.1 KRBE-FM/Houston.