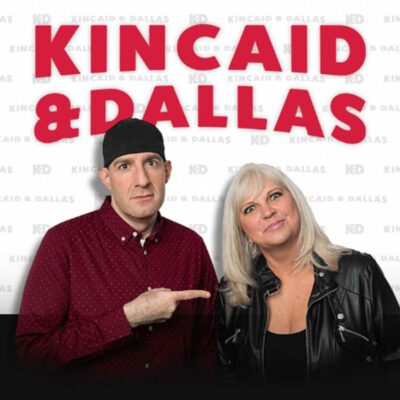 Kincaid & Dallas
Upbeat Country!
Kincaid & Dallas: Upbeat and comedic Country show with the morning family of Kincaid, Dallas, Producer Amanda and Garrett. Kincaid & Dallas comes to you from Atlanta where the morning show airs on WKHX-FM, New Country 101.FIVE.
About Kincaid
Originally from Maryland, Kincaid has worked in Minnesota, New York, and Denver. He now lives in Georgia with his wife and two young sons, and hosts Kincaid & Dallas from WKHX-FM's Atlanta studio. The program airs locally on New Country 101.FIVE and is syndicated nationally.
About Dallas McCade
McCade started her radio career at the age of 13 in Alexander City, Alabama. After securing her license at 14, McCade worked at a local radio station throughout high school. She is now based in Atlanta in the New Country 101.FIVE studios and enjoys time on her farm in Paulding County, where she keeps company with two horses, two donkeys, eight dogs, and six cats.