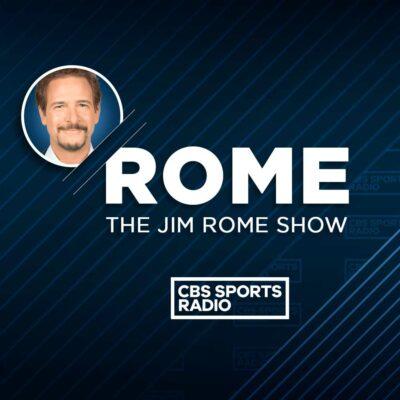 The Jim Rome Show
Monday-Friday, 12P-3P ET
The Nation's Premier Sports Radio Talk Show
The Jim Rome Show a.k.a. The Jungle is three hours of Jim Rome at his best – aggressive, informed sports opinions, rapid-fire dialogue and plenty of sports smack. As one the most prolific sports talk hosts in America, The Jungle draws massive tune-in with legions of fans known as clones, who live for Rome's "take" on the day's largest issues in sports.
News and opinion on the day's hottest stories with rants, debates
Guest appearances by some of the biggest names in sports
Top choice of athletes and clones
Rome also provides his unique take on the day's sports headlines via the CBS Sports Minute, 60-second commentaries that can be heard hourly on CBS Sports Radio affiliate stations.
Jim would be at the top of any list highlighting sports radio's most authoritative and opinionated hosts which is exactly why we're thrilled to welcome him to CBS Sports Radio." — Dan Mason, Former President and CEO, CBS Radio