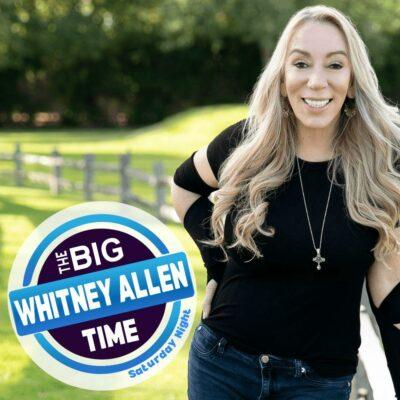 The Big Time Saturday Night
Weekends with Whitney!
Whitney Allen combines humor, high energy production and the hottest Country music into a big party on your station every Saturday night from 7pm-12m. Add artist visits, calls from listeners and big contests, and it's easy to see why The Big Time Saturday Night is energizing big markets everywhere.
And check out Whitney's companion show, The Big Time with Whitney Allen, each weeknight.