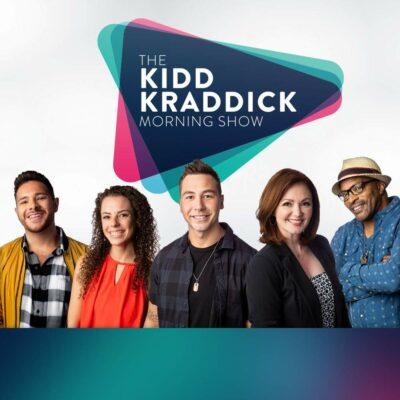 The Kidd Kraddick Morning Show
The Best Way to Wake Up Every Morning!
With the cast's individual personalities and lively discussions on every-day subjects, the show creates a powerful emotional bond with its audience and covers topics that moms and daughters alike want to hear. It's a show that mom can listen to in the car with the kids and know the show will never embarrass her.
Often described as an "emotional roller coaster," The Kidd Kraddick Morning Show is renowned for being completely irreverent and hilarious one moment, then profoundly touching the next. It's the closest thing to Oprah on the radio.
A family-friendly, character-based reality show. Every morning, the gang reveals everything about their lives. The show is a daily soap opera that listeners won't miss.
A female ratings machine where mothers and daughters to coeds and working women can enjoy the same show and find a commonality.
A morning show with true star power. The biggest celebrities call in and visit the show routinely.
Interaction with audiences: Livestream video, Twitter, Facebook, Instagram, email, toll-free phone number, text.