Quick Service Restaurants And Radio: Made For Each Other
As American media habits change, quick service restaurant (a.k.a. fast food) media plans are evolving. More than ever, the facts point to AM/FM radio as an ideal marketing platform.
1. The profile of consumers who frequently visit quick service restaurants most closely aligns to digital and AM/FM radio. TV? Not so much. The chart below profiles heavy users of TV, radio, and digital compared to the heavy QSR consumer. The profile of television, QSR's longtime primary medium, does not align with the QSR purchaser. Heavy TV viewers are now much older, far less likely to work, and less likely to have kids in the household.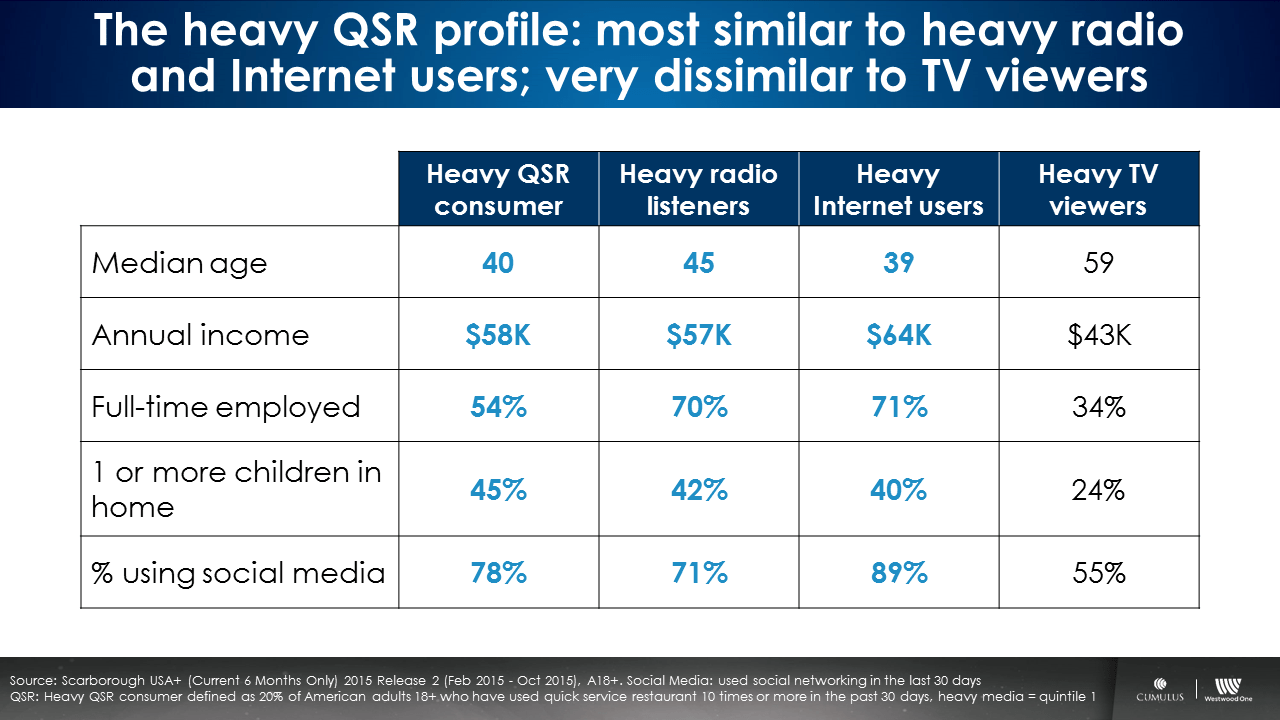 2. Radio's strong daytime listening mirrors QSR "primetime." An analysis of 45 million actual visits to quick service restaurants reveals strong lunch peaks and near constant visitation levels throughout the afternoon. AM/FM radio is the ideal medium to reach consumers during lunch planning and consideration hours (10 a.m. to noon) and the afternoon, when dinner meal planning occurs. With the vast majority of radio listening occurring away from home, in the car, and at work, radio is the ideal "last mile" medium to create QSR consideration and purchase.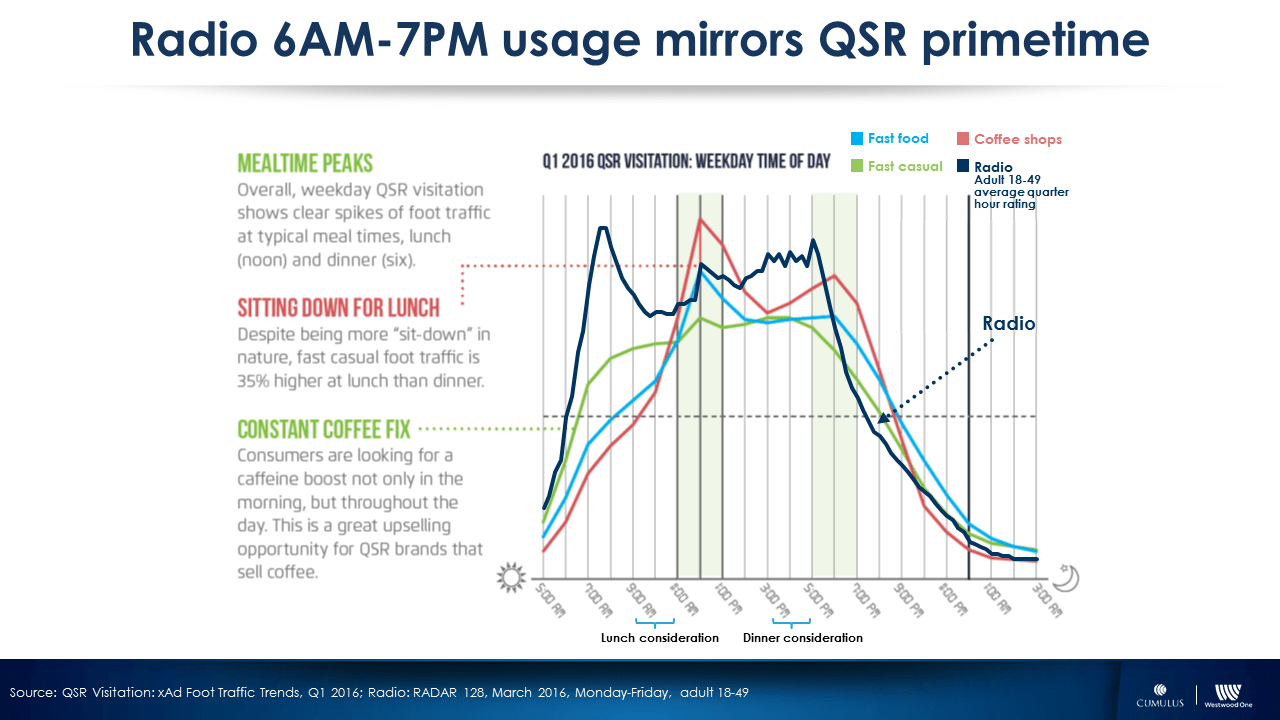 3. A majority of radio formats resonate with heavy QSR consumers. Formats with high concentrations of QSR consumers include various flavors of rock, country, oldies, ethnic, adult contemporary, and religious.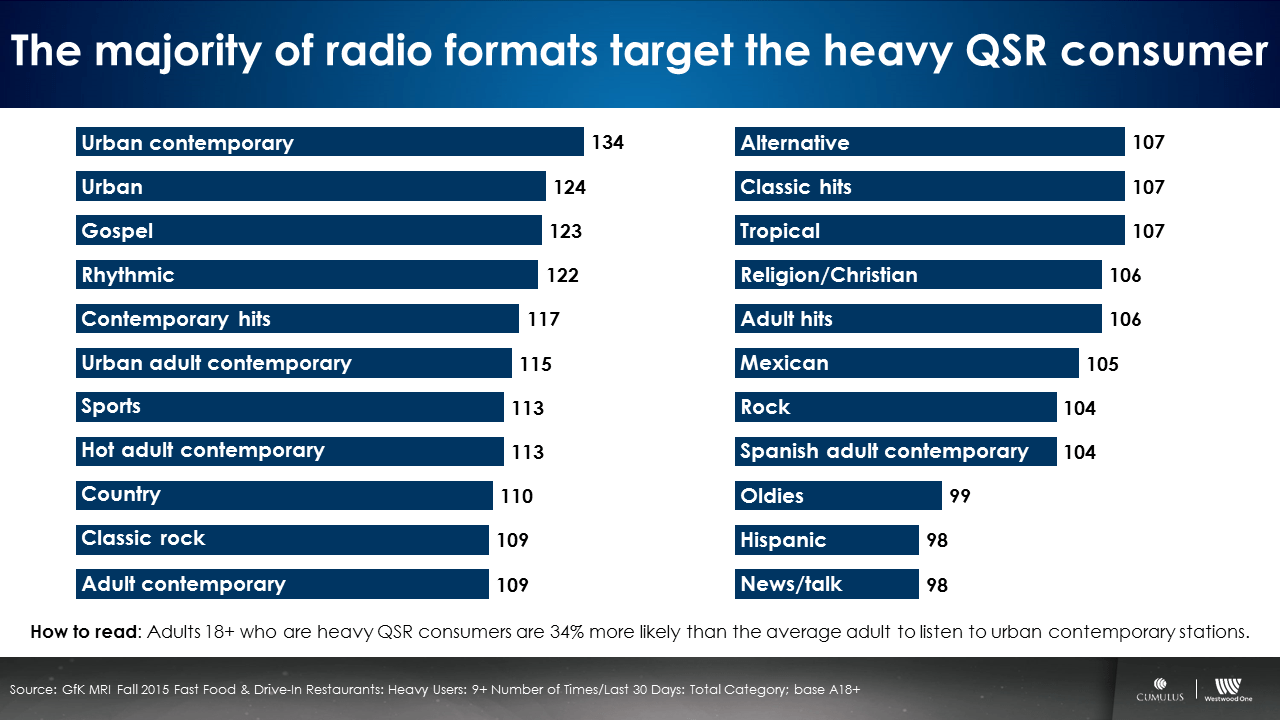 4. Fast food radio ads connect with consumers. Nielsen tested 100 different radio commercials and found QSR ads performed very strongly. QSR radio ads outperform the norm for likeability, relevance, memorability, engagement, and brand recall.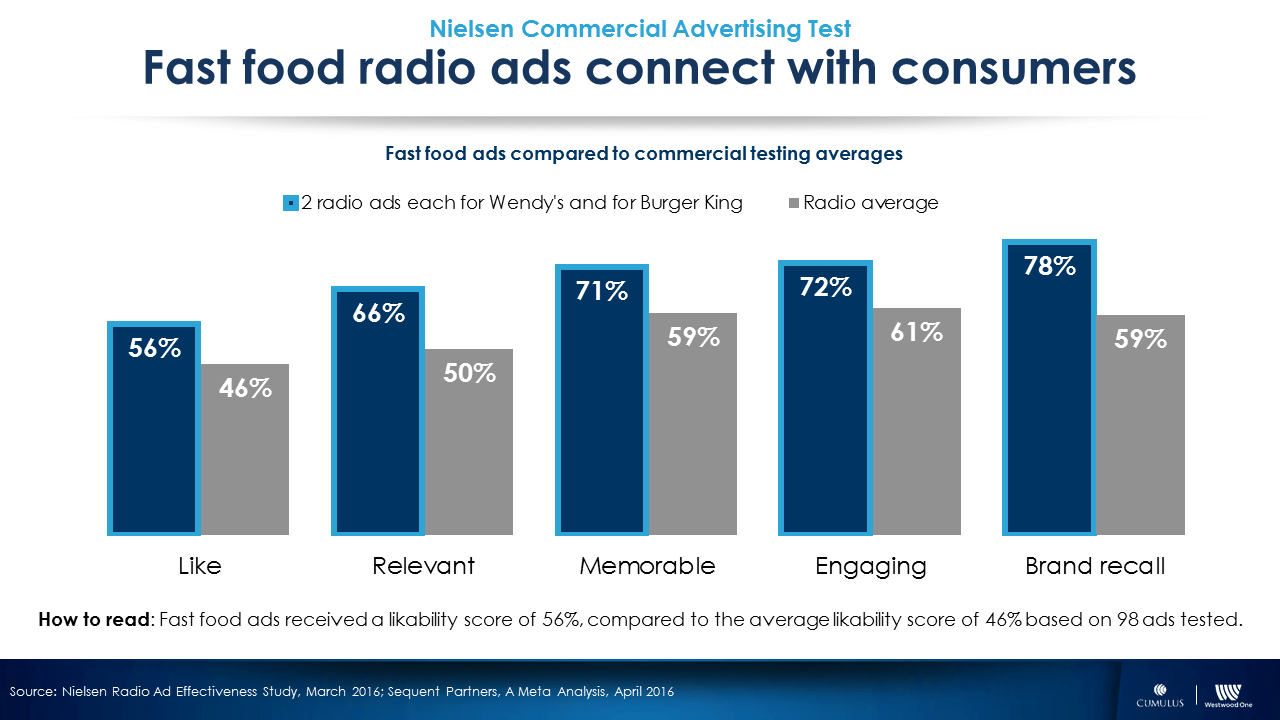 5. Nielsen radio sales lift studies reveal radio ads generate a 6% increase in total QSR buyers and a $3 to $1 return on investment. For every dollar of radio advertising, $3 dollars of incremental sales were generated.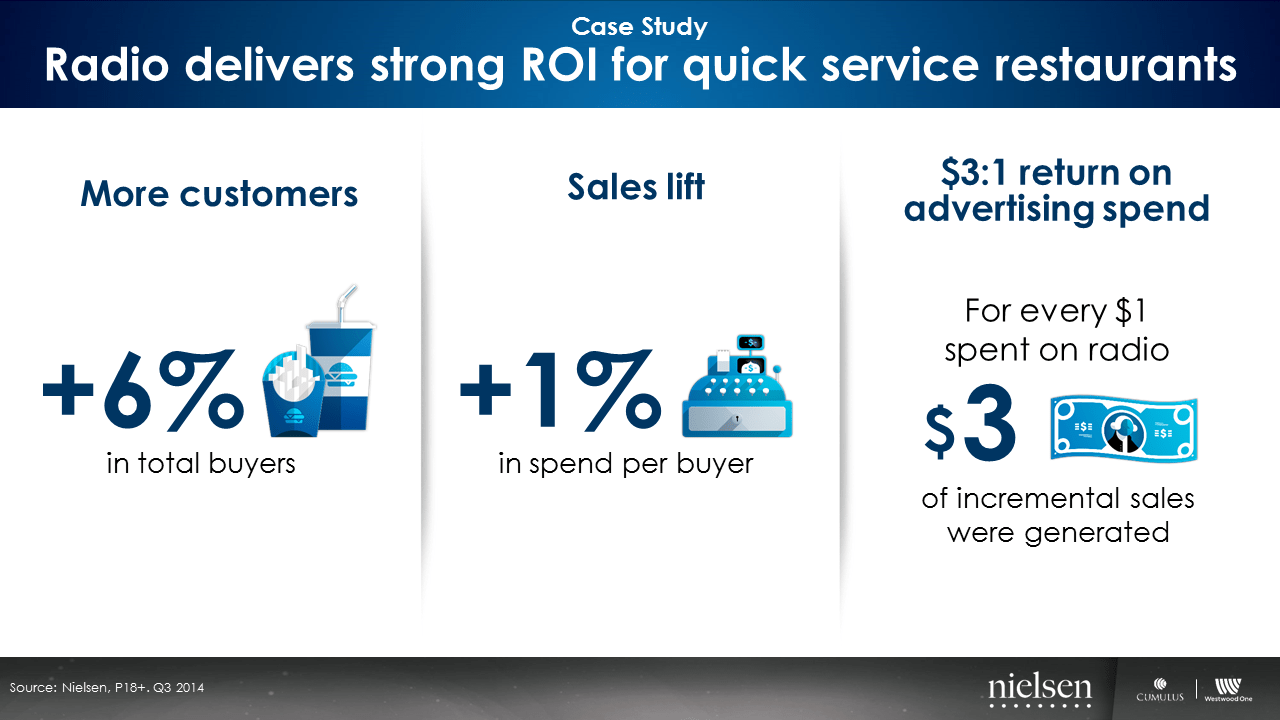 In summary:
Heavy QSR consumers have a similar profile to heavy radio listeners and digital users: younger, larger households, and employed
Radio hourly usage mirrors QSR hourly foot traffic; TV usage misses QSR primetime
Fast food radio ads connect with consumers, according to Nielsen
Many radio formats resonate with QSR consumers
$3:$1 ROI per Nielsen: one dollar of radio ads generates three dollars of incremental sales
Pierre Bouvard is Chief Insights Officer at Cumulus | Westwood One.
Contact the Insights team at CorpMarketing @westwoodone.com.